Obama Administration Releases February Housing Scorecard
March 11, 2014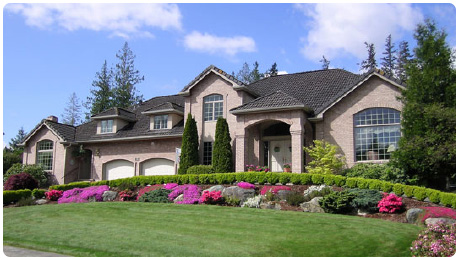 The U.S. Department of Housing and Urban Development (HUD) and the U.S. Department of the Treasury recently released the February 2014 edition of the Obama Administration's Housing Scorecard. This comprehensive report on the nation's housing market offers a detailed look at the efforts put toward stabilizing the market and how those efforts have performed. According to the latest data, progress has been made in several key indicators. Among those indicators are the purchases of new homes (which rose in February), as well as foreclosure completions (which fell in February). Furthermore, home prices remained stable, which may tempt more buyers into the market in the coming months of spring.
"February's Housing Scorecard continues to show that the Obama Administration's efforts to stabilize the housing market and provide relief to struggling homeowners are having a positive effect," said HUD Deputy Assistant Secretary for Economic Affairs Kurt Usowski. "For example, at the national level, HUD's Neighborhood Stabilization Program, which helps communities address foreclosed and abandoned homes, has now completed or rehabilitated 32,000 units and provided direct assistance to 10,800 homeowners. However, this encouraging news does not detract from the need to build on this progress as too many homeowners remain underwater and mortgage delinquency rates remain elevated."
In addition to reporting on the nation's housing efforts, the Scorecard also takes a look at mortgage servicers and evaluates their performances based on required assessments. Since the Making Home Affordable Program was created, the U.S. Department of the Treasury has mandated that mortgage servicers participating in the program take specific actions to improve their processes via ongoing reviews. These reviews are known as Servicer Assessment reports and are done quarterly to summarize the servicers' performances in three categories. These categories include…
Identifying and contacting homeowners
Homeowner evaluation and assistance
Program management and reporting
According to a recent press release from HUD, only one servicer was found to need minor improvement; the rest were found to need moderate improvement. Despite the continued need for further progress, servicer performance has improved, on average, since the inception of the Servicer Assessments reports.
Other Key Findings
Here are a few other noteworthy findings from the February 2014 Housing Scorecard:
Homeowner's equity continues to rise – up 4.3 percent (nearly $412 billion) in the fourth quarter of 2013. This helped the total reach $10.026 trillion – the highest level since the fourth quarter of 2007.
New home purchases increased. After two months of decline, purchases of new homes jumped 9.6 percent.
The Neighborhood Stabilization Program (NSP) continues to provide assistance in reducing foreclosures in communities across all 50 states. In the fourth quarter of 2013, grantees report cumulative completions of newly constructed or rehabilitated housing units under NSP topping 32,000. Direct assistance to homeowners reached the 10,800 mark, indicating significant progress toward achieving projected activity under the various NSP programs.
The Home Affordable Refinancing Program (HARP) continues to help homeowners struggling with being underwater. As of November 2013, the Federal Housing and Finance Agency (FHFA) reports the HARP program reached an important milestone by assisting more than 3 million underwater homeowners refinance their homes.
Be sure to check back often for more news on the U.S. housing, mortgage and real estate markets.
Subscribe To Our Newsletter
Sign up with your email address to receive news and updates.