5 Remodeling Projects That Aren't Worth It
March 12, 2014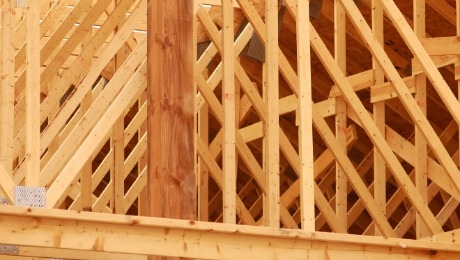 Spring is synonymous with getting a house in order, perhaps doing some deep cleaning and often making a few cosmetic changes. Many homeowners are motivated to build additions or make modifications to upgrade the existing space. Whether the desired outcome has to do with a potential seller's desire to get top dollar or a new homeowner's wish to create their dream home, there are some projects that are just not cost effective.
You might also like:
Awesome Home Organization Products
Boosting Curb Appeal on a Budget
Remodeling magazine does an annual "Cost vs. Value" analysis of 35 popular home improvement projects. The cost-value ratio examines the resale value as a percentage of the cost of the improvements made.
According to the magazine, "For 2014, the cost-value ratio stands at 66.1 percent, a jump of 5.5 points over last year and the largest increase since 2005, when the ratio jumped 6.1 points to reach its high of 86.7 percent."
In spite of this positive news, the folks at Remodeling identified several projects that simply don't offer the return in comparison to their cost. Here is at look at 5 home improvement strategies that homeowners may want to rethink:
Home Office
(cost vs. value=49%)
Considering nearly 30 million Americans work from home at least one day a week, creating a home office is a top choice when it comes to remodeling. In addition to the convenience it provides, it is also a nice tax deduction, when subtracting a portion of what would normally be spent elsewhere on office space, like rent and utilities. Based on Remodeling's findings, this is the "worst investment" of them all. Bear in mind, this is calculated from the survey's estimated $28,000 price tag.
Their proposed office plan uses a 12 X 12 existing room, such as a bedroom in the hypothetical home. Next, the list of expenses includes rewiring, industrial carpeting, fresh sheetrock, custom built cabinetry, and a large laminated desk top. For those who'd agree that being able to recoup less than 50% of the investment cost is not sensible, there are less expensive options.
Of course paint is always the best buy when it comes to cost effectiveness. Using the same color on the walls and furniture achieves continuity. Next, rather than purchase everything new, consider scouting out used or discounted alternatives. For a few DIY desk ideas, look here: http://www.brit.co/diy-desks/
Shop around for a comfortable desk chair and a range of lighting choices for work areas, overhead, and after-hours ambiance. Big box stores, Ikea, and Target are excellent places to find less expensive components, like carpeting, area rugs, framed art, window treatments, and plants.
Sunroom Addition
(cost vs. value=52%)
After the winter we have just had, the idea of a special place to kick back and enjoy the warm rays of spring and summer sounds heavenly. Sunrooms are a nice way to bring the outdoors in, with their large windows and cheerful vibe. Also known as solariums or conservatories, they are usually built along a home's southern exposure. Remodeling projected that it would take $73,546 to add a 200-square foot sunroom. Rather than spend a small fortune on a project with such a questionable return, it could be better to seek more budget-friendly solutions.
Since it is unlikely that such an addition would add enough value to offset its hefty price, consider making a few changes instead. It may be possible to use an existing room and open up the areas where doors and windows are already in place. A single door or window could perhaps be replaced with French doors or floor to ceiling windows. Adding a skylight is another way around spending a few thousand dollars in order to let in the sunshine.
Other ways to save could include installing individual heating or cooling units instead of expanding the HVAC system to accommodate the new sunroom. Other suggestions include using thermal glass and adding more insulation for a three-season sunroom.
If the house has an existing room that would work, remove heavy window treatments and bring in some plants. Lighten up the palette with fresh paint and possibly some airy pieces, such as wicker and rattan. Whether you choose to use existing space or go all the way with an addition, here is a little inspiration from Houzz: http://www.houzz.com/ideabooks/9649662/list/11-Elements-of-the-Perfect-Sunroom
Master Suite
(cost vs. value=56%)
Remodeling magazine tackled this prospect as a high-end addition with a possible cost of $224,989! Their suggestion was for a 32 X 20 foot master suite, which would be constructed over an existing crawl space. The opulent bedroom included areas for sleeping and lounging, a walk-in closet, custom bookcases, a small kitchen and gas fireplace. Its adjoining bathroom was pretty extravagant as well, with lots of granite and stone, a walk-in shower, double sinks, and a whirlpool tub.
If spending closer to $100,000 and recovering around 67.5% of the cost sounds better, Remodeling had a few tips. Make the master suite smaller, keep the nice bathroom and closet, but forget about the custom cabinets, fireplace and kitchenette. Check out these awesome budget bedrooms from HGTV's Rate my Space: http://www.hgtv.com/decorating/bedrooms-on-a-budget-our-10-favorites-from-rate-my-space/pictures/index.html
High-End Garage
(cost vs. value=58%)
Car enthusiasts and handy types gravitate towards dream garages with an attractive interior, stellar task lighting to make close work a breeze, clean, space-age flooring that's a pleasure to stand on, and tons of storage. The magazine estimated a completely finished 26 X 26 upscale garage, with all the bells and whistles, would run just over $82,000 and not exactly offer the best bang for your buck.
A cheaper alternative would be to keep the size, but cut corners on finishing costs. Keeping part of it unfinished, but entirely usable, ups its cost effectiveness to 69 percent.
It is amazing how a little sweat equity can transform a garage. Get inspired with this Pinterest board: http://www.pinterest.com/birdnest2/tips-for-fixing-up-home-garage/
New Bathroom
(cost vs. value 60%)
Although real estate experts seem to be in agreement that kitchens and bathrooms are always a sure thing, Remodeling took two looks at a 6 X 8 foot bathroom addition. One rang in at $72,538 and was truly the luxury option. The more reasonably priced bathroom was built over the already in place crawl space and boasted, "a cultured marble vanity top, molded sink and fairly ordinary hardware, toilet, fiberglass tub-shower and a ceramic tile floor", the projected cash outlay was just $38,186.
Bankrate offered its own $500 bathroom renovation plan, which called for new hardware, paint, lighting, and fixtures. Homeowners were also encouraged to seek second hand alternatives for countertops and vanities. See more here: http://www.diynetwork.com/bathroom/beautiful-bathroom-redos-on-a-budget/pictures/index.html
Subscribe To Our Newsletter
Sign up with your email address to receive news and updates.