10 Hot Housing Markets for 2014
March 13, 2014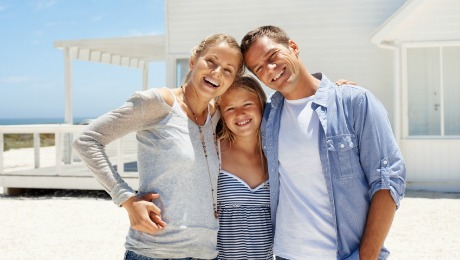 Economists and real estate analysts seem to agree on two factors that strongly influence how a particular city's housing market will fare. In a recent story regarding Trulia's predictions for which U.S. housing markets will be hot in 2014, the firm's chief economist, Jed Kolko, reiterated the importance of job growth and construction activity. He explained that home sales are typically stronger in areas where job growth is on the rise.
Kolko also acknowledged that a city's future prospects also play a vital role in maintaining a strong housing market. He noted that for Trulia's new list of housing markets to watch in 2014, "We looked at job growth over the past year, and also over a longer period of time. Housing markets don't only depend on what's happening today in the economy, but where it's going in the longer term."
Builders take such trends into account and concentrate their efforts in markets where demand is high and future demand is likely to gain steam.
Trulia's analysts chose to rule out metro areas where homes are over valued, such as in some of California's coastal communities. They also decided to leave out cities with high numbers of distressed properties, such as certain regions of Florida. So, with that in mind, here is a look at the 10 U.S. cities and one featured listing from each, that Trulia thinks are worth watching in 2014:
Tulsa, OK
Thanks to the surge in demand for alternative energy sources, business is booming in Tulsa! In fact, the positive housing market is trickling down to the surrounding counties of Osage, Rogers, and Wagoner. The area saw a 2.0 percent uptick in job growth last year and construction permits were at 100 percent, when compared to their rate of issue since 1990. Through the months of 2013, home sales rose by 10 percent compared to 2012.
Seattle, WA
Construction activity in the Emerald City has been lively for some time and shows no sign of slowing down. Job growth clocked in at 2.5 percent and the city's commercial aerospace manufacturing interests are one of the main reasons. New jobs are also due to the fact that just as San Francisco and Silicon Valley, Seattle is presently experiencing huge growth in the tech sector. According to Trulia's findings, "Seattle is the nation's sixth strongest market when considering investment, development, and homebuilding sectors."
Salt Lake City, UT
One of the main reasons Salt Lake City is seeing growth in its housing market is its extremely diverse economic base. Along with tourism, the fact that numerous heavy hitters have established headquarters here, explains the city's healthy market. Thanks to the presence of firms such as the Huntsman Corporation, Smith's Food and Drug, Sinclair Oil, and Zions Bancorporation, Salt Lake's downtown has undergone a renaissance. Furthermore, in 2013, Salt Lake City ranked #12 on Forbes' list of the "Best Places for Business and Careers." These factors easily explain why the current rate of job growth stands at 2.4 percent.
Raleigh, NC
Known as the City of Oaks, the state's capital city has been given high marks in recent years for its positive quality of life aspects. In the last decade it has been cited on such lists as "The Nation's Fastest-Growing Cities," "The Best Run Cities in America," "The Best Big Cities for Jobs," and "Biggest New Boom Towns." As part of the state's Research Triangle (along with Durham and Chapel Hill), it has enticed scores of highly skilled young professionals and their families. It helps that N.C. State University, which is one of the nation's top schools for engineering, veterinary medicine, and textile design, is located right downtown. According to Trulia, Raleigh's population increased 2 percent from 2013 to 2014 and the job market is expected to expand in the long term."
Oklahoma City, OK
This city holds the distinction of having the highest rate of construction permit activity, which is a direct link to construction starts. Compared to the 1990 standard, Oklahoma City's construction permits were up by a whopping 42 percent. Its economy is based on a very diversified collection of interests, including financial, energy exploration, IT, insurance, and health services. Trulia's information revealed that job growth increased by 2.3 percent last year. The Oklahoma City Chamber of Commerce also reported that from 2001 to 2005, the metro area's economic output increased by 33 percent. By 2009, its gross metropolitan product had grown to $61.1 billion.
Nashville, TN
It is no secret that Music City's economy is fueled by an abundance of industry firms, such as recording and production companies, record labels, and the iconic Gibson guitar company. In fact, Nashville is second only to New York when it comes to music production. According to the Music Industry News Network, by 2006, Nashville's music industry is estimated to have had a total economic impact of $6.4 billion per year and to contribute 19,000 jobs to the Nashville area. Eight years later, and it is showing no signs of a slow down!
Despite such strong ties to the music industry, the city's real economic force is health care. As home to more than 300 health care companies by 2012, it is estimated that the health care industry contributes $30 billion per year and 200,000 jobs to the Nashville-area economy. Add in a job growth rate of 2.8 percent, and it's no wonder home sales are strong.
Ft. Worth, TX
Well someone was paying attention last year when Forbes ranked the metro area of Ft. Worth-Arlington #15 on its "Best Places for Business and Careers" list. That may explain why recent job growth stands around 3.5 percent. Trulia's analysts report brisk home sales and inventories of single-family homes so low that multiple offers are common. Some properties are selling even before being officially listed. There are several new projects planned, including a riverfront neighborhood along the Trinity River that will offer opportunities for living, employment, education and recreation.
Featured listing in Ft. Worth: http://www.trulia.com/property/3082396981-4101-Ellenboro-Ln-Fort-Worth-TX-76244#photo-1
Denver, CO
The Mile-High City bounced back from the post-housing crisis in a big way. Trulia's analysts noted that the "Denver housing market is now significantly healthier than it was at this time a year ago. 5,337 homes were under contract this September, compared to 4,457 in September 2012." It was also reported that in the y-o-y comparison, home prices rose by an average of 8 percent. Jobs grew by a healthy 2.6 percent as well. One push for the economy has been the development of Denver's telecommunications industry and its growth as a major player in the casual restaurant industry – think Chipotle Mexican Grill, Quizno's, and Smashburger.
Charlotte, NC
The Queen City has experienced rapid growth in recent years and saw jobs grow last year by 3.3 percent. Charlotte has a glowing reputation as the second largest financial center on the east coast, just behind New York. It is also known for its excellent public schools, charming historic neighborhoods, citywide parks and trail system plus world-class venues for shopping, dining, and the arts. Home to a diverse collection of attractions, such as the NASCAR Hall of Fame, the Harvey B. Gantt Center for African American Arts and Culture and the Levine Museum of the New South, it is enticing new comers from far and wide.
Bethesda-Rockville-Frederick, MD
This tri-city area has grown by leaps and bounds in the last decade and shows no signs of slowing down! Situated just northwest of Washington, DC, these three communities are also regarded as some of the most affluent and well-educated in the nation. Rolling tracts of farmland and beautifully planned developments have made this tri-center area a mecca for young professionals and their families. Last year job growth was up by 2.2 percent and Bethesda in particular, made several recent noteworthy lists, including, "America's Most Livable Cities" and "Top 10 Hottest-Guy Cities." Newly renovated downtown areas with upscale condos and lofts, have proven a big draw for thousands of singles who work on Capital Hill.
Subscribe To Our Newsletter
Sign up with your email address to receive news and updates.