How to Benefit the Most from Buying a Foreclosure
March 15, 2014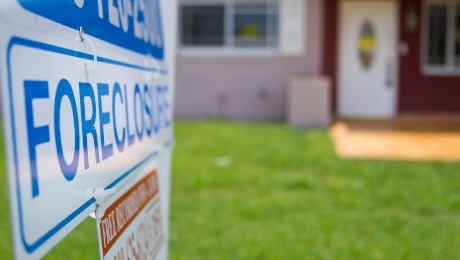 After the housing crisis, many U.S. markets were burdened by a large inventory of foreclosures. Now that things have turned around and many markets have recovered, there are fewer distressed properties to choose from. While this is great for the overall housing market, it can make it tougher for folks who had high hopes of snagging a real estate bargain. Nevertheless, buying a foreclosure can still be a financially wise investment – as long as you follow a few rules of thumb.
If you're thinking of buying a home in foreclosure, here are a few tips to help you benefit the most from your purchase.
1. Have Patience
Remember that the foreclosure process can take anywhere from several months to a few years. If your goal is to but a foreclosure, just know that it can take time to find the property that suits you best and it can take additional time for the sale of that property to go through. Recognizing this simple truth can help you understand how the process works and prevent you from getting your heart set on a particular home when your time frame just doesn't match up with that of the foreclosure process.
2. Expand Your Search
Many foreclosures are listed online or in print ads and classifieds. These are a few great resources for discovering available properties, but don't forget to seek out unlisted foreclosures, too. It takes a bit more digging to uncover unlisted properties, but if you can do it, you'll have a leg up on the competition – which often includes investors. RealtyTrac, a website that offers listings and stats on foreclosures across the nation, has a filter for searching listed or unlisted foreclosures. It requires the user to create a 7-day free trial account, but if you're serious about finding a foreclosure, it may be worth looking into.
3. Work with an Experienced Agent
There are millions of skilled real estate agents out there, but not all of them have extensive experience in dealing with foreclosures. Find an agent who is familiar with the foreclosure process as well as the local market. A good agent who knows the ins and outs of foreclosures can also help you with interactions with the bank, which are very likely to occur if you're buying a bank-owned property.
4. Understand Financing Options.
A lot of buyers think that you have to pay cash when you purchase a foreclosure. This is generally true when you purchase at a foreclosure auction; however, if you purchase during the pre-foreclosure process or if you purchase the home directly from the bank that repossessed it, you will most likely be able to pay for it with a mortgage.
5. Understand the Foreclosure Discount
Depending on the market in which you're searching, the dollar value savings you could get from buying a distressed property may or may not be worth the trouble. Across the nation, foreclosure discounts are falling. This means that, while buying a foreclosure can still be a great deal, it may not offer as big a savings as it would have six or seven years ago. You can check the current average foreclosure discount in your market on RealtyTrac, or you can have your agent look into it for you.
The bottom line is to approach a foreclosure search with as much knowledge and resources as possible. If you're armed with knowledge and you've got a great agent by your side, finding a deal on a foreclosure will be a lot easier. For more information, check out these online resources:
Happy Hunting!
Subscribe To Our Newsletter
Sign up with your email address to receive news and updates.