What is the FHA's "Back to Work" Program?
March 18, 2014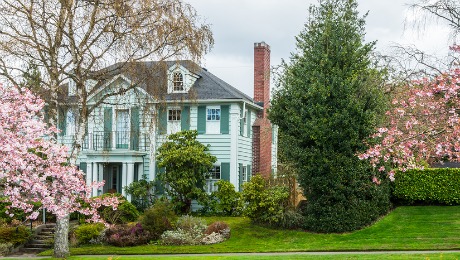 Since 1934, the Federal Housing Administration has offered assistance to Americans who cannot afford a typical down payment or do not qualify for private mortgage insurance (PMI). The Administration originated to combat the effects of the Great Depression, when the rates of foreclosures and loan defaults were high. It offers mortgage loans guaranteed by the federal government, which are provided by an FHA-approved lender. The FHA is also under the leadership of the U.S. Department of Housing and Urban Development (HUD).
The two agencies work hand-in-hand to fulfill HUD's mission, which is to "create strong, sustainable, inclusive communities and quality affordable homes for all – and to strengthen the housing market to bolster the economy and protect consumers; meet the need for quality affordable rental homes; utilize housing as a platform for improving quality of life and build inclusive and sustainable communities free from discrimination."
In the aftermath of the mortgage crisis several modifications and a few new programs were initiated to assist homeowners who were having a tough time paying their mortgages. One of the latest was introduced in August of 2013. Its goal is to alter certain guidelines and provide a little financial relief to borrowers facing extenuating circumstances that affect their ability pay their mortgages. It is known as, the "Back to Work – Extenuating Circumstances Program."
Perhaps the most significant aspect of the new program is that the usual waiting periods that mortgage holders had to wait out following a bad credit period have changed. FHA officials explained that oftentimes, financial matters are beyond the control of individuals and that their credit histories may not be an accurate picture of their ability or willingness to pay their monthly home loan. It was also acknowledged that a wide variety of circumstances can transpire which make it very easy to get behind on one's mortgage obligations. Here is a look at the types of situations that could make some borrowers eligible for the FHA's "Back to Work" program:
Foreclosure
Pre-foreclosure
Short sales
Loan modification
Deed-in-lieu
Chapter 7 Bankruptcy
Chapter 13 Bankruptcy
Forbearance agreements
Eligibility
To be eligible for the new program, there are very specific requirements. Borrowers must have gone through an event, such as those listed above. Next, the individual must have completely recovered from the financial circumstances and then agree to participate in "housing counseling" prior to closing on the new loan. One more factor is that the individual's household income must have dropped by 20 percent for a minimum of 6 consecutive months-in conjunction with one of the types of events listed above. Please be aware that this 20 percent loss of income applies to all adult members of the household and individuals, who are still unemployed, may apply.
The program is available to first-time homebuyers and repeat buyers. It can also be used for an FHA 203K construction loan, which is used for the rehabilitation and repair of single-family homes.
The usual 3-year waiting period following a foreclosure, short sale or deed-in-lieu has been waived. The Back to Work program also waives the 2-year waiting period after a bankruptcy filing for Chapter 7 or Chapter 13. Borrowers facing such financial hurdles can immediately apply for a second chance to become current on their outstanding mortgages.
For many of the financial circumstances listed above, borrowers who satisfy all of the Back to Work program conditions could purchase a home after a 12-month period. Of course proper documentation detailing all of the exact details of the borrower's current financial situation is required.
For Additional Information:
Subscribe To Our Newsletter
Sign up with your email address to receive news and updates.