What are relevant characteristics in real estate
March 24, 2014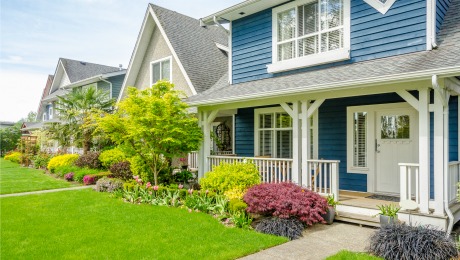 Whether you're buying or selling a home, it's important to know the property's value. However, most buyers and sellers are only vaguely aware of how a property's value is determined. Most of us already know that a property's value is determined through an official appraisal process. And most home buyers and home owners understand some of the key factors that are considered during that process. But mention the term "relevant characteristics" and quite a few buyers and sellers will have blank stares.
What are relevant characteristics?
During the appraisal process, a home's value is established through an in-depth review of the property's characteristics, including a physical inspection, cost analysis, and even comparisons of other similar homes that have sold nearby. Appraisers also use relevant characteristics to accurately determine a home's value. Relevant characteristics are, in simplest terms, things that can add significant value to a specific type of home in a specific location. They can dramatically alter a property's marketability and are therefore, very important when it comes to assessing a home's worth.
Why are relevant characteristics important?
Relevant characteristics are important, especially in the second home and recreational home markets, because they can add tremendous value to a property. To give you an example, let's say you own a vacation house on Lake Michigan. A relevant characteristic for homes in that area could be lake access via dock, boat slips or water views. If you own a fishing retreat in Montana, a relevant characteristic might be ownership of gas rights or water frontage. Depending on your market, your home or soon-to-be home may have different relevant characteristics that both your real estate agent and appraiser should be aware of. This is why working with real estate professionals who are acutely aware of the local market is essential.
Appraisers and real estate agents who are not familiar with the specific markets may miss relevant characteristics that could boost the home's value and price. Even if your appraiser has worked in the same city for 10 years, if he or she isn't familiar with a niche market such as vacation homes, recreational properties, etc., the relevant characteristics may be overlooked.
As a property owner, be sure to talk to your real estate agent about relevant characteristics. Even though your agent will not be the one completing the appraisal, he or she may be able to make sure the appraiser understand the relevant characteristics of your market. As always, don't be shy about asking questions – especially if the answer could help boost your home's value.
Other topics you might like:
What is a Title Search?
What's the Difference Between a REALTOR® and a Real Estate Agent?
Subscribe To Our Newsletter
Sign up with your email address to receive news and updates.