How Investors Affect Home Prices
March 26, 2014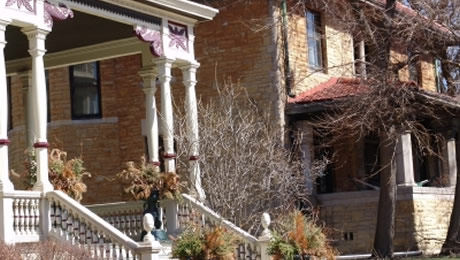 Home prices can be affected by a number of conditions. Location, amenities and square footage are a few key factors. However, home prices can also be affected by the condition of the housing market itself.
When inventory is low and demand is high, home prices are likely to appreciate faster. When there's a surplus of homes and buyers are sparse, homes are more likely to sit on the market while prices drop. Furthermore, the volume of investor activity can have a significant impact on housing, as more institutional investment purchases help drive up home sales.
Earlier this month, RealtyTrac released a report on the impact of institutional investing on the housing market. Institutional investors are defined as those who have purchased ten or more residential properties in a calendar year. While the Irvine, Calif.-based firm acknowledged that institutional investment has been waning, the latest report shows that institutional investors purchased 354,000 properties in 2013 – or 7.40 percent of all real estate purchases that year.
Over the last three years, purchases by institutional investors have totaled 850,000 units.
Which markets are being most affected by institutional investing?
Looking at different regional markets between December 2011 and December 2013, RealtyTrac discovered that, in a select set of markets, purchases made by institutional investors represented more than 20 percent of all residential sales of the past three years and continue to be a major driving force in certain areas. For example, in Jacksonville, Fla., institutional investor purchases made up a quarter of the market. The same can be said for Atlanta.
In the select markets where institutional investor purchases accounted for 20 percent or more of the market, RealtyTrac discovered that home price appreciation levels were significantly higher. Altogether, RealtyTrac examined 1,264 counties in the nation and created a heat map showing where institutional investors have been the most active. Of those counties, only 14 had market shares of 20 percent or more from institutional investing. However, RealtyTrac found that prices appreciated an average of 31 percent in those markets. All other counties studied had an average price appreciation of only 14 percent. In 88 counties, institutional investors made up 10 percent or more of real estate purchases. Those counties had an average price appreciation of 23 percent.
Other posts you might find interesting…
House flipping increased in 2013 – and so did profits
Commercial real estate improving, but at a slower pace
Subscribe To Our Newsletter
Sign up with your email address to receive news and updates.