Tips to Help Your Move go Smoothly
March 30, 2014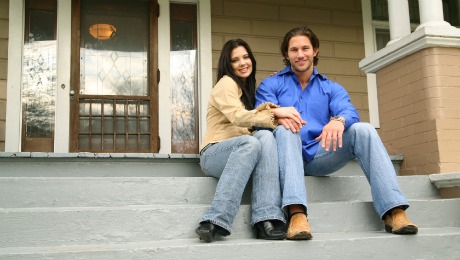 Did you know that moving is often rated as one of the most stress-producing activities we are faced with? It ranks right up there with death, taxes, health problems, and job loss. If change is good, then the prospect of relocating to a new residence, neighborhood, or city should be exciting, right?
The vast number of details that must be addressed before during and after a move are what gets us. The distance we are traveling is pretty inconsequential. It takes about the same amount of effort to pack up for a move across town than it does to move to the next state. Things may start off smoothly at first, but hundreds of unforeseen details tend to crop up. If only it were as simple as putting all of our belongings into boxes, and getting them safely from point A to point B. As anyone who's ever moved knows, this is only a small part of what it takes to relocate. The key to avoiding the chaos of moving can be found in the Boy Scouts' motto: "Be prepared."
Plan early
As soon as the idea of relocating materializes, it is time to start making lists. Streamline your notes by using a 3-ring binder. To break down the tasks, use subject dividers with pockets. That way, you will have an easy grab and go resource for checking what's been taken care of and what's on the horizon. Here are suggestions for how to organize your binder:
Pinpoint the proposed move-in date. Print out enough calendar pages so you can gauge how much time you'll have to complete each task. Calendars with large daily spaces are ideal for jotting down "to-dos". Review what needs to be addressed each day, check it off and move on.
Gather information, quotes and references on moving companies. Finding the right firm is essential for having a less stressful move. Since the movers will be entrusted with your precious belongings, take the time to find the best one for your budget.
Review which items will go where at the new place. Make lists of how things will be packed, such as which belongings will go into the same box. Such a mental checklist should also reveal how many boxes will be needed.
Smart phones are great, but for important phone numbers, find a pen or pencil and write them in your binder for easy access. Numbers you will definitely want are the utility companies, trash service, movers, neighbors, school (old and new), emergency services, and a few restaurants for those inevitable take-out meals.
Purge
Now that you have done a little visualization of the tasks at hand, consider all of those bits and pieces that are cluttering up your life. If you have not used it or worn it in the last year, get rid of it! Never stuff random articles in boxes, with the thought, "Oh, I'll get to that at the new place." There will be plenty to do with having the added stress of going through things that should have been discarded in the first place. If you have no use for it, toss it!
Gather packing supplies and create a system
Having the proper tools to safely pack up your stuff is important. In addition to boxes, have on hand: packing tape, permanent markers, bubble wrap or scrap paper (get free from the recycling center). Some prefer to use a color-coding system that matches the contents of each carton with its chosen location, such as kitchen, kids' bathroom, garage, or master bedroom. Others affix detailed labels, which convey the exact contents of each box. Pick a system that works for you. One pointer not to skip is to label boxes on both the top and sides!
Pack the seldom-used/must-haves firsts
Start with the things you will definitely need in your new home, just not now. Think holiday decorations, memorabilia, collectibles, linens, some garden tools, off-season clothing, and small kitchen appliances and gadgets that you don't use regularly.
Electronics
Could our grandparents ever imagine the number of electronics and all of their accessories and cords that most of us couldn't possibly live without? When faced with random piles of snaking cords and questionable ports, trying to make sense of them all will be just as unimaginable for you. Take the time to meticulously label each component before breaking it down. Here's a great product, just for that purpose: http://www.bellakoola.com/products/peleg-design-5
Now is also an excellent time to invest in an external hard drive to safely store all of your treasured and important files, documents, photos, and music.
Safeguard documents
When preparing for a move, chaos at one time or another is inevitable. Gather all of your vital documents and place them in a lockable fireproof box. Put the key on your car keyring and put the box in the trunk of your car or at the home of a friend or relative for safekeeping. You'll definitely want to include things such as: deeds, birth certificates, immunization records, passports, insurance policies, and bank account information.
Pack a camping box
Spending those first nights at your new residence may be a lot like camping. Be prepared and have 1 or 2 large Rubbermaid tubs or cardboard cartons at the ready. Fill them with these suggested items:
1 change of clothes and pjs for each family member
1 place setting for each family member
Bath towels and toiletries-ditto
Paper towels and toilet tissue
Snacks and water bottles
Can opener
Dish liquid, sponge, kitchen towel
Pet food-don't forget the fish, turtles, bunnies, and lizards
Trash bags
Toolbox
Bed sheets, pillows
Light bulbs
Take a deep breath and take it one day at a time. Check and double check your to-do list and before you know it, everything will fall into place, or even better, onto the moving truck!
Related Articles
Awesome Home Organization Products
Subscribe To Our Newsletter
Sign up with your email address to receive news and updates.