5 U.S. Cities for Green Living
April 3, 2014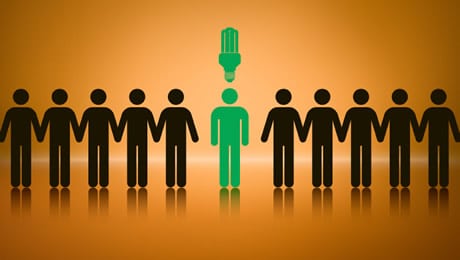 Kermit the Frog knows, "It's not easy being green." However, it gets better when entire cities and communities join forces to embrace a more eco-friendly lifestyle! Since Earth Day was established in 1970, mainstream Americans have developed more awareness about what it takes to preserve and conserve the world's natural resources. The effort continues today and cities across the U.S. are focusing on sustainable design, solar energy, reducing fuel emissions, and ways to make cycling, walking, recycling, and composting easier for residents. Several major cities, including Portland, Seattle, and San Francisco have banned single-use plastic bags and Styrofoam containers. Other metro areas are following suit and these 5 cities are leading the way:
Portland
Previously mentioned Portland, OR has long been a magnet for innovators and free-thinkers. In fact, it was once named as the one U.S. city, "where every day feels like Earth Day." It is worth noting that Portland consistently makes the top 3 on "green city" lists each year. Part of the reason is due to the fact that Portland has one of the largest cycling populations in the nation. It is a common sight to see more bikes than cars on the road during busy commute times. More than 260 city parks also help "Rose City" stay green as well! Portland has always been noted for careful land use planning. Case in point is its large number of LEED buildings, efficient light rail and easy to use public transit.
Chicago
You may be surprised to hear the "Windy City" is considered by many measures green as well as blustery! Much of the credit goes to Chicago's turn of the century city planner, Daniel Hudson Burnham. He believed in the importance of preserving green space within city confines. Burnham is responsible for designing Chicago's permanent greenbelt and creating ample spaces for Chicagoans to stroll and cycle. The city now has the popular "Bike Share" program and it is quite a success. Further efforts to keep Chicago from turning into a concrete jungle include the planting of 500,000 trees and the Chicago Green Roof Program. So far, over 2.5 million square feet of the city rooftops are designated garden spaces!
Boston
With a new year still many months away, Bostonians are busily gearing up to meet the citywide goal to be "Green by 2015." Boston, MA is gaining quite a reputation among the eco-conscious community as a model city. The Green by 2015 campaign has focused on ramping up recycling. In fact, much of Boston's refuse is providing electricity for residents. Other efforts are encouraging the community to swap gas-powered taxis for hybrid vehicles, use more solar energy, and try electric motorbikes. Already an amazing 65% of residents recycle and the city's ongoing Down2Earth program has been going strong since 2008. The 2-day expo was established to educate and create awareness around sustainable living and the impact of everyday habits on global climate change. According to Popular Science magazine, Boston is the nation's 3rd greenest city.
Berkley
It is no coincidence that Alice Waters' restaurant Chez Panisse and the launch site for the exploding "Farm to Table" movement are in Berkley, CA. In addition to extolling the virtues of local, organic produce, sustainable methods of farming and raising livestock, Berkley residents embrace being green. The city
has one of the highest rates of bicycle and pedestrian commuting in the nation. Locals are actively working on improving and expanding the city's green areas, plus restoring creeks and wetlands. According to a recent article from the Mother Nature Network, "Berkeley is recognized as a leader in the incubation of clean technology for wind power, solar power, biofuels and hydropower."
Austin
Its residents may want to "Keep Austin Weird", but a major effort is also underway to get the city carbon neutral by 2020. Austin Energy, the country's top seller of renewable energy is at the forefront of this environmentally conscious campaign. Considering the abundance of trails, parks, and green space that has been set aside in Austin, it's easy to be green in the "Music Capital of the World." So far, Austin's green areas encompass 206 parks, 12 preserves, 26 greenbelts and more than 50 miles of trails.
You might also like: Energy Efficient, Environmentally Friendly Homes
You might also like: Tips For Making The Most of Your Winter Veggie Garden
Subscribe To Our Newsletter
Sign up with your email address to receive news and updates.