Mortgage Purchase Applications Rise
April 9, 2014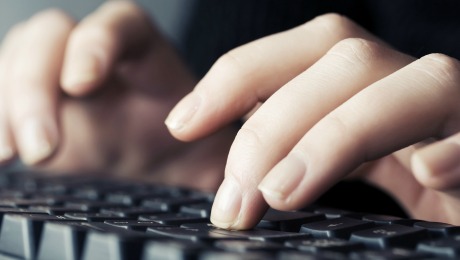 According to a recent press release from the Mortgage Bankers Association, applications for purchase mortgages increased for the week ending March 28. The seasonally adjusted Purchase Index rose one percent from the week earlier; however, the number of mortgage applications as a whole decreased 1.2 percent from the previous week.
The small boost in purchase applications indicates that more people are taking out mortgages for the purchase of a home instead of refinancing. The Refinance Index for the MBA survey decreased 3 percent from the previous week. This was the eighth straight week of decreases in the Refinance Index and put the level of refinancing application volume at 53 percent of total applications.
The share of adjustable rate mortgage activity remained unchanged, representing 8 percent of total applications.
The figures from the MBA Weekly Mortgage Application Survey indicate that fewer folks are choosing to refinance and more buyers are securing purchase mortgages. But why? Recent increases in mortgage rates likely has something to do with the tempered level of refinancing activity. Although rates are still remaining very close to historic lows, it could be that fewer homeowners are refinancing because the savings would take longer to outweigh the costs. Another reason for the decrease in refinancing could have to do with the fact that many homeowners are still underwater in their home loans. With negative equity, refinancing can be extremely difficult.
So who would benefit from refinancing in the current market?
You still have a high interest rate.
If you have a mortgage rate that is above 4.5 percent, you may still want to look into refinancing. Mortagge rates can change on a daily basis, but currently eLEND is offering rates close to 4.36 percent APR on 30 year fixed rate mortgages. Want to switch to a 15 year loan instead? You could secure a low rate of close to 3.46 percent, saving you thousands of dollars on interest overall.
You want to pay off your loan sooner.
When you refinance into a shorter term mortgage, not only are you likely to secure a lower interest rate, you'll also be saving yourself a lot of money in the long run by cutting your amortization period. Switching from a 30 year fixed rate mortgage to a 15 year loan would cut the amortization period in half, which means you could own your home a whole lot sooner. The only drawback to a shorter mortgage term is the higher monthly payments, but if your goal is to build as much equity as possible as fast as possible, and you can afford a slightly higher payment every month, a shorter term mortgage may be right for you.
Instead of expensive personal loans or payday advances, consider a cash-out refinance to help you pay off debt. With a cash-out refinance, you refinance your loan for more than what you currently owe and pocket the difference. For instance, if your home is worth $200,000 and you owe $160,000, you may be able to refinance your loan for $180,000 and use the $20,000 difference to pay off your car, credit card debt, start a college savings account or anything you want.
Subscribe To Our Newsletter
Sign up with your email address to receive news and updates.