Spring Break Destinations for Families
April 14, 2014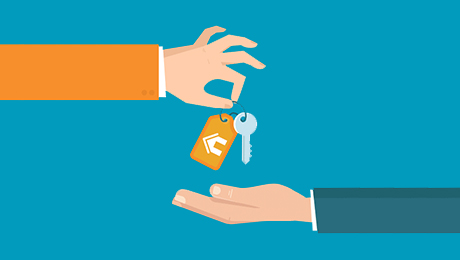 After a long stretch with barely any significant chunks of time off since the Christmas holidays, Spring Break is when lots of families may plan special getaways. For those with school-aged children, it is a nice time to regroup and recharge before the academic year comes to a close.
Some of the most popular spring choices are cruises, resorts and theme parks. Those types of destinations make it possible for families to truly get away from it all thanks to nonstop activities plus an abundance of family-friendly dining options. However, there are more meaningful and yet still very entertaining ways to spend the week of Spring Break. Why not reinforce what's being taught in the classroom with a visit to one of our historic cities? Another idea is to take an active holiday, with a focus on the great outdoors. In addition to pursuits like mountain biking, camping, and hiking, how about learning a new sport together such as fly-fishing, surfing or sailing? That's the wonderful thing about this great big country of ours – endless options! Here are a few suggestions:
San Diego, CA
Although the beautiful beaches are here, there is much more to "America's Finest City" including plenty of opportunities to take in nature and history! San Diego was founded in 1769 and provides a lively blend of cultures, including Mexican-American, maritime and SoCal surf. The combination of past and present is situated against the backdrop of one of the nation's most stunning high-rise skylines.
Visitors can easily explore San Diego's historic downtown by way of train. Along with the Santa Fe Depot there are countless examples Spanish Revival architecture, lovely fountains, mosaics, and lushly landscaped squares. Several noteworthy museums are downtown also, including the Museum of Contemporary Art. While you're here, don't miss the other 14 museums and world-famous zoos! Kids will love a visit to the San Diego Bay and a trip to the Maritime Museum.
Another day could be spent hiking the 2-mile trek along Bayside Trail. It's where Juan Rodriguez led the first European expedition to explore the area-way back in 1542. Take the short drive northward to La Jolla to see lots of local rippers that make surfing look so easy. An awesome place to picnic and bird watch, the 2000-acre Torrey Pines State National Reserve. To learn more about San Diego and look into a family surf camp, check out these links:
San Deigo Tourism Site: http://www.sandiego.org/
Pacific Surf School Family Surf Camp: http://www.pacificsurf.org/overnight/family.html

South Padre Island, TX
Although this is a decidedly coastal destination; there's a lot more to this barrier island than just beaches! Its connection to the larger town of Port Isabel via a causeway, places South Padre Island right along the Gulf Coast on the tropical tip of Texas. This geographic stroke of luck are why the beaches, snow white sand, and aquamarine water have placed it on several "Best Beaches" lists.
Of course playing in the sand and surf, fishing, kiteboarding, and boating are always on the agenda, there is more to do than just have fun in the sun. Budding marine biologists will jump at the chance to snorkel or scuba dive. Because South Padre Island is so close to Mexico, the seawater is consistently warm and most often, famously clear. Before planning a trip, check into camps, programs and classes offered through The Dolphin and Nature Research Center. The University of Texas' Coastal Studies Lab is also here and offers programs in marine and plant life conservation and education. Want to start planning your trip now? Click here: http://www.sopadre.com/
Washington, DC
If it has been a while since you paid a visit to our nation's capital, prepare to be wowed! It's a given that DC has always been a hotbed of history and culture, and it has only improved with time. Traveling around the city is a snap, thanks to its user-friendly Metroline. The Red Line is likely the best choice for the capital hill area attractions such as monuments and parks. However, it is easy to figure out for other prime destinations, including the Pentagon, the National Mall, and the White House. There are also a large number of step on/step off guided tour buses, which allow visitors to explore points of interest for as long or little as they wish. From the Air and Space Museum to the Washington Monument, hands-on educational opportunities are everywhere.
Aside from the usual art and history venues, the melting pot of cuisines found in the DC area is truly remarkable. A Spring Break trip to DC is an ideal way to incorporate teachable moments into breakfast, lunch, and dinner. Experiencing the food and culture from far-flung corners of the world like Ethiopia, India, Turkey, or Korea is a great way to incorporate a little geography lesson. Hungry for more information on Washington, DC? Check out a few area resources:
Other posts you might like…
What to Expect from This Spring's Real Estate Market
Spring Home Maintenance Tips
Subscribe To Our Newsletter
Sign up with your email address to receive news and updates.