Movoto Names America's 10 Safest Cities
April 21, 2014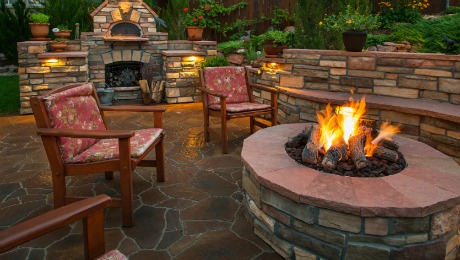 Within the past 20 years, the U.S. crime rate has experienced a tremendous drop in violent crime. The murder rate has dropped by 44 percent from its 1991 peak and the country's major metros, including NYC and DC are reporting less unlawful activity.
Theories abound as to what has caused this welcome phenomenon. Some attribute it to 9/11 and a more vigilant population. Others speculate that larger police forces and the impact of social media have kept wrongdoers at bay. Whatever the reason, this improvement comes as a great relief.
No one wants to live in fear. In fact, a city's crime rate constitutes a large portion of its overall quality of life attributes. It is always part of the equation along with jobs, top-rated schools, affordable housing, superior health care, and access to goods and services, such as cultural, entertainment, shopping, dining and recreational venues.
Movoto, an online firm that provides analytical data for home buyers and sellers, has recently published its list of the nation's 10 safest cities. Did you hometown make the cut?
Irvine, CA
A master planned community, this Orange County city is one of three CA locations on the list. Its number of violent crimes is very low, in 2012, there were just 51 such crimes per 100,000 residents. Other factors like SoCal beaches, 44 miles of bike trails, and 20,000 acres of accessible green space add to its livability.
Freemont, CA
Located in the southeastern corner of the Bay Area, Freemont is known for its natural beauty. Perhaps places like Mission Peak and Freemont Central Park create a feeling of tranquility, thereby lessening unlawful violence. At any rate, with a population of around 222,000, crimes across the board were all amazingly low for a city this size.
Gilbert, AZ
Situated just 26 miles from capital city, Phoenix, the low crime rate in Gilbert is just one of its many draws. Once known as the "Hay Capital of the World", Gilbert's citizens have worked diligently to improve the community's schools, health care, and overall quality of life. The small town with a big city feel has recently attracted attention for its state of the art medical facilities, including the Banner MD Anderson Cancer Center. According to the Movoto report, "The most prevalent crime overall was theft, with 1,143 cases per 100,000 people."
Plano, TX
Folks are flipping for Plano-and not just because it is the "Gymnastics Capital of the World." With accolades rolling in from national publications, the likes of Forbes and CNNMoney magazine, Plano has been in the spotlight for its excellent schools, job growth and home affordability. The fact that it has one of the lowest crime rates in the nation is just the icing on the cake! Movoto's information concurs that Plano's rates of murder and other violent crimes are some of the lowest in the U.S. for a city its size.
Henderson, NV
Although it may be knocking on Sin City's back door, Henderson has consistently been in the news for its extremely low crime rate. In 2011, it ranked #2 on Forbes' "Safest Cities in America" list. A higher than average household income and large number of college graduates may explain how Henderson residents keep the peace. In comparison to nearby Las Vegas, "Henderson saw just 169 violent crimes (including two murders) per 100,000 people, Vegas had 783 violent crimes and five murders per 100,000 people." ***
Scottsdale, AZ
As an official stop on the PGA tour, no wonder this Phoenix suburb has plenty of amenities that attract and keep residents. Thanks to great schools, jobs, resort spas, plus upscale shopping and dining, it has become a chosen destination for young families, professionals, and retirees alike. In addition to having one of the lowest crime rates in the U.S., its proximity to the breathtaking Sonoran Desert and McDowell Mountains provide both natural beauty and outdoor recreational options, like hiking and mountain biking.
Chula Vista, CA
Some California border towns have gotten a bad rap in recent years for high murder rates and drug trafficking. Not so with Chula Vista! This town boasts cultural diversity and a unified community of citizens are dedicated to preserving their small town way of life. It is also a short drive from San Diego and has become a thriving economic center in its own right. Movoto's analysts discovered that in 2012, there were only 3 murders per 100,000 residents – an impressively low number.
Boise, ID
As the 3rd largest metro region in the Pacific Northwest, Boise's boasts a lower crime rate than both Portland and Seattle. Combine that with its low cost of living, state of the art health care, cultural and recreational opportunities and no wonder it has been growing by leaps and bounds. As the Movoto report sums it up, "The capital of Idaho seems to have something for everyone—hiking and biking, a zoo and aquarium, shopping, skiing, and, of course, the one thing that makes all of this work so well: safety."
Irving, TX
Since some of this city's largest employers are Citigroup, Nokia, and Microsoft, perhaps all those finance geeks and techies have something to do with Irving's lack of unlawful activity. Although it is part of the Dallas/Ft. Worth metro area, Irving saw only 226 violent crimes in 2012. Maybe it can be attributed to the city's police force, who serve to uphold Irving's official motto: Delivering Exceptional Services."
Chandler, AZ
Described by Movoto's blogger, Natalie Grigson as, "the quintessential family friendly city", Chandler's crime rate is significantly lower than that of neighboring Phoenix. Could the phenomenon of residents spending more time outdoors have something to do with fewer violent and unlawful acts? Considering its miles of trails and acres of parkland, like the peaceful waterfront spots along Veterans Oasis Park, it could just be! To understand how remarkably safe it is here, in 2012, Chandler had 258 violent crimes per 100,000 residents, compared to 636 in nearby Phoenix.
To read more about these cities and obtain links to current homes for sale in each, please use this link to the Movoto article: http://www.movoto.com/blog/top-ten/safest-cities/
*** The population of Las Vegas is much larger than that of Henderson. Movoto's methodology addressed this: "We wanted to create an equal playing field for both our larger and smaller cities, so we used the number of crimes per 100,000 people annually, rather than the total number of crimes. Then, we ranked each city from 1 to 100 in each category, with 1 being the safest."
Other Posts You Might Like
Spring Home Maintenance Tips
Top 5 Cities for Green Living
Do Home Security Systems Lower Your Homeowners Insurance?
Subscribe To Our Newsletter
Sign up with your email address to receive news and updates.