More Options for Buyers as Real Estate Inventory Grows
April 24, 2014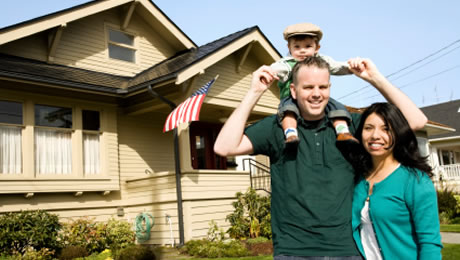 After multiple years of tight inventory, many prospective home buyers are finding themselves in favorable positions as more homes hit the market. Zillow recently reported that home listings on its site were up 11.1% annually and that the inventory of available homes climbed again in January for the fifth straight month.
Last week, the National Association of Realtors reported that the national median home sales price was up 10.7% since last year. That means homeowners are more likely to have equity than they did at the start of the recession.
Impact on Flippers and Institutional Investors
For house flippers, rising equity positions may allow them to sell their properties and reinvest the profits in their next homes. A "flipper" is typically someone who buys and renovates properties to then puts them back on the market. Flippers often swoop in, grab foreclosures, and other distressed properties and avoid competition with regular home buyers on the open market. With the potential for big rewards also comes big risk. Flippers are not always successful in their engagements due to unforeseen structural problems, fluctuations in home prices, or simply because they misjudge demand in the marketplace.
Institutional investors are generally larger companies that seek to acquire distressed homes to add to their portfolios of rental units. Some well known institutional investors are companies that include Blackstone Group LP, American Homes 4 Rent and Silver Bay Realty Trust. According to a recent Bloomberg article, Blackstone spent over $20 billion on 200,000 rental homes over the past two years. In mid-March, Bloomberg reported that most institutional investors were slowing down their acquisition of private homes. Global head of real estate for Blackstone, Jonathan Gray, revealed to Bloomberg that the firm is drastically slowing down their investments and that "the institutional wave" had passed.
Nationally, Bloomberg confirmed that institutional home purchases dropped dramatically in January. American Homes 4 Rent and Colony American Homes also reported slowed acquisition activity.
Today's Market
Things are looking up for home buyers of 2014. When available homes were in short supply last year many markets' housing prices rose by double digit percentages. Lack of inventory meant more competition and obstacles to home buying in 2013. This year, having more homes on the market may mean greater bargaining power and less competition for your dream home.
The number of contracts signed has remained fairly stable over the past three months and the National Association of Realtors (NAR) reported that buyer traffic is showing a modest turnaround. Steve Berkowitz, CEO of Move Inc., said, "While inventory is still low, the continuing annual lift in the number of homes on the market that we've seen over the first months of 2014 is an indicator that buying conditions this year may be notably improved from the frenzied pace of last spring." He continued, "Bidding wars in many markets last year frequently elevated offer prices beyond the reach of first-time buyers who could scarcely save for the down payment*."
According to the National Association of Realtors, the number of properties for sale on Realtor.com in March rose 9.5% above March 2013 levels, to 1,841,844 units. NAR went on to say that the median (average) list price of $199,900 was 5.3% higher than in March of last year, and the median age of inventory increased 22.9% above the year-ago figures, to 102 days on the market. Compared to last year's figures, homes are staying on the market for much longer periods of time. This is huge for negotiation purposes.
Winds of Change?
Of the 146 markets tracked by realtor.com there has been a decline in inventories from 51 markets in March compared to 44 markets in February. Yes, this is only a month-by-month basis but if you don't yet see trouble on the horizon, consider this. The number of markets with increasing inventories has dropped to 91 markets in March compared to 99 in February. This redirection may foreshadow a slowing of the inventory increases seen over the past several months.
Story resources:
Subscribe To Our Newsletter
Sign up with your email address to receive news and updates.