What does a mortgage underwriter do?
May 8, 2014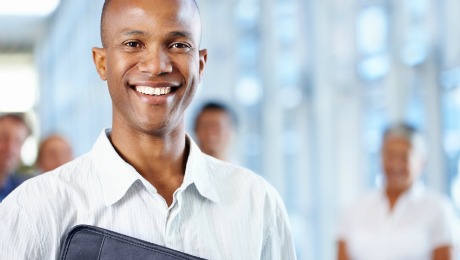 First time hopeful home buyers need to be as familiar with the home loan process as possible. One aspect that is not often discussed is that of underwriting. Individuals who handle this portion of a mortgage are referred to as loan underwriters.
Their job is to review and then verify details on applications to ensure that prospective borrowers meet lenders' guidelines and/or those of the agencies who may back or purchase the loans (i.e. Fannie Mae, Freddie Mac, FHA, etc.). This validation process may include steps such as reviewing the appraisal, income and asset documentation, employment verification, sourcing down payments and gift funds, condo questionnaire review, and much more. Verification is a serious process and takes place through the meticulous evaluation of each guideline and requirement that the specific loan demands.
Underwriters are employed by the mortgage lender. It is their job to carefully screen each applicant and recognize individuals who appear to be moderate to high risk candidates-which means they could have difficulty handling the financial responsibility paying back a mortgage would create. Here is a partial checklist of points and documents that underwriters may review before a loan is granted:
The applicant's identification usually with two official forms, such as a driver's license, passport, birth certificate, or Social Security card
Employment status, how long they have held their current job, pay stubs, recent W-2 forms and tax returns are usual requirements
Monthly income along with the regular employment salary. This includes any dividend and interest income received during the past two years and any other income such as alimony, child support, etc.
Expenses, including fixed and incidental (rent, car payment, utilities, groceries, college tuition)
Outstanding debt, including credit cards and college loans
Credit score – usually anything above 680 is considered a decent score (there are programs available for consumers with lower scores)
Financial assets – Current balances, recent statements, and interest totals for any bank accounts, including checking, savings, retirement, and 401K, plus account statements for investments, such as stocks, bonds, or certificates of deposit
Personal property – This includes automobiles, vehicles, boats, etc (Please note that you may not be required to document the value of personal property unless you plan to sell them in order to come up with a down payment)
Life insurance policies and their cash value
Another point that loan underwriters must examine is if the property in question is worth what the hopeful buyer is planning to pay for it? If it is judged unworthy of the final sale price, then the lender will not grant the loan at an inflated price.
Because every single applicant has a unique set of personal and financial circumstances, the act of loan underwriting is not an exact science. Sometimes, applications that are turned down when fed into an automated review system are manually re-evaluated by an underwriter. While the human touch may put a new positive spin on an applicant's status, make no mistake that the job of a loan underwriter is a serious one.
See related post: Should You Attend a Home Buyer Workshop?
Subscribe To Our Newsletter
Sign up with your email address to receive news and updates.