Should I Buy a Home Warranty?
May 14, 2014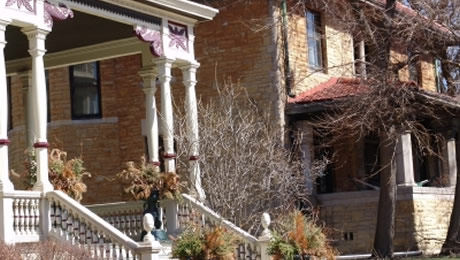 Today's home buyers are often faced with the proposition of purchasing a home warranty. Some may be amused by this concept. After all, don't all of the things that come with a property already have their own warranties, anyway?
Home warranties are often used to sweeten the pot for existing home sales and for new construction as well. The idea is that the buyer will be more enticed to make an offer when the peace of mind a home warranty provides is part of the package. Even when a buyer forgoes the offer of a home warranty from the seller, they may be bombarded with offers from firms specializing in such services after the purchase. A big selling point is that the repair and replacement costs that fall under a home warranty's umbrella are usually much less than what they would be otherwise.
How do home warranties work?
To understand how a home warranty works, think of it as having valuable coverage where your homeowners insurance policy doesn't apply. Home warranties typically protect mechanical systems on the property such as the HVAC, plumbing, electrical, and irrigation. A home warranty policy typically covers repair or replacement costs for major appliances that came with the home as well, such as refrigerators, stoves, dishwashers and so on. The size of the home is usually not a factor in the overall cost, unless it is over 5,000 square feet. Most home warranty plans cover the basics and for additional fees, have add-on policies for extra security.
Who completes the repair when a claim is filed?
Just as specific service providers answer the call on certain home components, such as the HVAC, swimming pool, or irrigation system, companies that offer home warranties have their own team of worker bees as well. Home warranty firms provide 24-7 phone support and access to repair professionals who have been pre-approved by the home warranty company. When problems arise, a service provider comes to determine the causes and solutions. If it is an issue that is covered under the home warranty, then the claim is approved and the service provider gets to work.
How much do repairs/replacements cost under a home warranty?
Costs on things covered by a home warranty are usually minimal compared to the same repair and replacement costs that would fall outside of a home warranty. For example, according to the experts at Investopedia, home warranties cost a few hundred dollars a year. Service fees are quite a bit less as well – usually under $100. Considering that some items can cost thousands to repair or replace, home warranties are viewed by their fans as a steal deal.
Home warranties are often very appealing to first time home buyers, because they like the extra assurance such a policy offers. For those looking at existing properties, a home warranty can help ease the anxiety about the unknowns regarding the working order of home components and major appliances.
What are the drawbacks to a home warranty?
While many embrace home warranties, there are things to be aware of. One of the drawbacks of these policies is that sometimes the provider will make frequent service calls for the same problem. Each time, the homeowner must pay, and maybe the issue in question needs to be replaced rather than repaired. Also, if you are the type of person who had rather handpick the individuals who do work around your home, know that this may not be an option.
Do be aware that not everything is always included in a home warranty. If the previous owners failed to take proper care of the major appliances or mechanical systems, then they may not be covered. For example, if the previous owner neglected to do routine maintenance on the HVAC system, the current homeowner may be stuck with the full cost of an expensive repair or replacement. This is why homeowners should review their home warranty carefully and ask plenty of questions when deciding on a specific plan – you don't want to be paying for coverage that you think will protect certain things, only to find out later that those things don't fall under your warranty. This is one of those cases where the devil is in the details and the fine print!
What if the sellers do not offer a home warranty? Can I still get one later?
Although prospective buyers are often presented with offers to buy a warranty along with the home, these policies can be purchased afterwards. In fact, they can be purchased at any time during home ownership. They can also be renewed each year and possibly transferred to the new owner when the home is sold. Please note that the policies and rules regarding home warranty transfers vary from state to state.
Other posts you might enjoy…
Reading List for New Homeowners
Popular Features for New Homes
Subscribe To Our Newsletter
Sign up with your email address to receive news and updates.