10 Big Home Buying Mistakes
May 18, 2014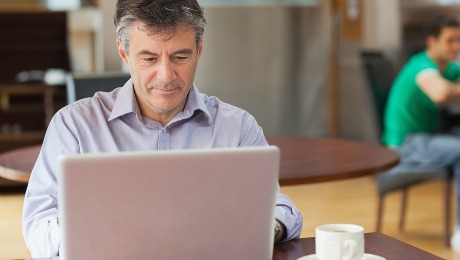 With the year's most popular seasons for house hunting upon us, let's consider how to approach the process of buying a home sensibly. Sometimes remaining levelheaded at this time is easier said than done because shopping for that perfect home can cause both great joy and extreme worry. Since a home is likely the largest single investment that most individuals will ever make, it is wise to manage your property search and subsequent purchase cautiously. That basically means being an informed consumer and understanding the responsibilities of a future homeowner. Here are 10 common mistakes you should avoid when approaching your home search:
1. Failing to establish a realistic price range
Rather than wasting countless hours drooling over properties that are way out of reach financially, go ahead and get preapproved for a mortgage. That will accomplish two things: you'll then know exactly what you can afford and prospective sellers will know that they are dealing with a financially qualified party.
2. Not considering all of the additional costs for owning a particular home
After closing comes move-in day. Make sure there are no surprise expenses that will spoil it! Mistakenly thinking that the bulk of your financial obligation is wrapped up in the final sale price is a dangerous thing to do. It is up to you to understand the true costs of home ownership.
In addition to typical things such as homeowners insurance, taxes and HOA dues, make sure to consider the expense of routine maintenance and unforeseen glitches like storm damage or equipment failure. Have you priced new appliances or HVAC systems lately? How about riding mowers, patio furniture, and garden tools?
3. Forgetting to have an emergency fund in place
Being a homeowner means that putting money aside for unexpected emergencies is vital. Unforeseen circumstances such as job loss, medical expenses, plus home and auto repairs, can all result in financial disasters. Being responsible for a mortgage makes these matters even more serious, which is why every homeowner should establish an emergency fund.
Most financial experts agree that living expenses for a three to six month period is adequate. That way, bills you are responsible for – including, utilities, the mortgage, food, gas, car payments, medical bills, and school fees – will be taken care of. If it is a two-income family, consider what the impact would be if your spouse lost his or her job.
4. Not reflecting on your present and future goals
Where you choose to live will impact your quality of life tremendously. That is why it is vital to be honest with yourself about what you want now and in the future and what makes you happy. If yard work's not for you, then stop looking at homes on huge, high-maintenance lots. If you crave privacy, peace and quiet, then forget about the neighborhoods that come with built-in obligations, such as block parties, game nights, or progressive dinners.
Next, reflect on the future. Do you plan to have a family, pets, start a business, relocate or retire? If your plans include moving in less than three years, it may be better to put your home buying plans on hold.
5. Choosing the wrong neighborhood
When you think you've hit the jackpot on your house hunt, dig a little deeper to ensure that what you see is what you get. Visit the property during the weekdays, on weekends, and at different times of the day. That way you can make sure there are no surprises like crazy traffic, noise, or air pollution issues that only occur at certain times during the work week – this would come as a very unpleasant shock if you only saw the place on the weekends!
Also, check tax records and maps for liens and proposed construction projects. If there is an HOA, ask to see several years of past minutes so you don't find yourself living among feuding neighbors.
6. Falling in love with high maintenance features
"Honey! Did you see the pool/water garden/koi pond/rose garden/outdoor sauna?" Although they are frequently used as major selling points, beware of specialty features that you are unprepared to maintain. If you can hire someone to look after such items, then go ahead and make an offer on that stunning home with the life-size giraffe topiaries!
7. Over or underestimating your square footage needs
This mistake is all too common. Young couples may find a cozy place that suits the two of them perfectly, but once they start a family, they suddenly realize that cozy is now really cramped.
In addition to the living space, assess a prospective new residence for storage areas as well. Of course, buying a too-small property can be remedied, if your budget, zoning and lot size allow for additions.
8. Not realizing how much upkeep and expense is involved with the exterior
Don't be fooled by a pretty picture, because like some of those Disney princesses, beauty is only skin (or one layer of paint) deep. When you find a home that you are serious about, find out what it is made of and what its upkeep will entail. Will you have the know-how, funds and time to do what needs to be done in a timely manner?
9. Being unrealistic about heating and cooling costs
Some houses are better suited to certain climates than others. Before you make an offer, look closely at how the property would be to live in under extreme weather conditions. Hopefully you had a professional home inspection, which should alert you to any problems or faults with the home's insulation, roof, doors, windows, siding, or foundation.
If possible, obtain copies of past utility bills. Keep in mind that the price of heating and cooling is a year round expense.
10. What is inconvenient now may become unbearable over time
If you or your partner have had conversations like, "Ok, it's a 45-minute commute to work, but it will be worth it, right?" – watch out! Buying a home that is a long haul from your routine stops such as school, work, shopping, dining, and recreational venues is a factor that will gnaw away at your quality of life. Rather that becoming bearable, time-consuming and expensive trips to where the action is usually escalate as areas become more built up.
Other topics you might enjoy…
More Options for Buyers as Real Estate Inventory Grows
Tips on Making a Wise Investment Property Purchase
Subscribe To Our Newsletter
Sign up with your email address to receive news and updates.