Zillow Releases Housing Affordability Data
May 24, 2014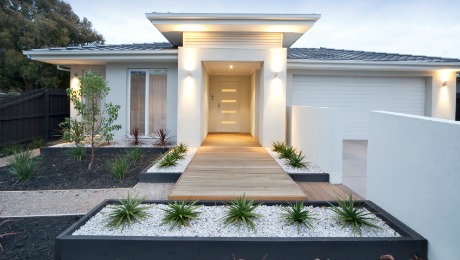 Popular real estate site Zillow.com released data in early April that shows just how much more affordable housing has become in the years since the housing bubble.
"Nationwide, approximately two-thirds (66.4 percent) of homes for sale on Zillow are considered affordable," an April 3 article states. Furthermore, Zillow reports that the majority of homes are more affordable now than they have been historically for typical buyers who earn the median income for their area.
In even further good news, Zillow's research found that Americans are spending less of their income on a mortgage than they did in decades past. Between 1985 and 2000, Americans spent an average of 22 percent of their income on a mortgage. Fast forward to the fourth quarter of 2013, and that figure drops to 15 percent. Less mortgage burden means more freedom for American homeowners to spend their money elsewhere, further stimulating the economy.
While this trend appears to be happening across the nation, Zillow cautions that homes are not so affordable in every part of the country.
"Among the 35 largest metros nationwide, more than half of homes currently listed for sale in Miami (62.4 percent), Los Angeles (57.2 percent), San Diego (55.3 percent), San Francisco (55.2 percent), Denver (52.8 percent), San Jose (50.9 percent) and Portland, Ore. (50.3 percent) are unaffordable by historical standards."
Defining Affordability
Zillow based its definition of affordability on the current percentage of an area's median income needed to afford the monthly mortgage payment on a median-priced home, and comparing it to the share of income needed to afford a median-priced home in the years between 1985 and 2000. If the share of monthly income currently needed to afford a median-priced home is less than it was during the pre-bubble years, that home is considered affordable for typical buyers.
In high cost areas such as Los Angeles, San Francisco and San Jose, home buyers "…should already expect to pay a larger share of their income today toward a mortgage than during the pre-bubble years," says Zillow. However, in many other parts of the U.S., home buyers can expect to pay a considerably smaller portion of their income toward a mortgage.
Just to give you a rough idea of the disparity between markets, take a look at some of these recent figures:
According to the U.S. Census Bureau, in 2012, the median household income in Los Angeles was $49,745. According to Zillow, the current median list price for homes in this market is $540,000 (which represents a 12.5% increase since last year).
By contrast, the median household income in Raleigh, NC in 2012 was $53,699 – nearly $4,000 more than in Los Angeles. However, the current median list price for homes in this market is $208,000 – representing a difference of more than $300,000 when compared to L.A. homes. Raleigh, NC ranked on Trulia's predictions for which U.S. housing markets will be hot in 2014.
As you can see, a buyer's mortgage dollars can go a lot further in one market than in another.
The fact that we're seeing more markets display higher levels of affordability is great news; but whether or not the overall U.S. housing market can sustain this level of affordability for much longer is the real question.
According to the Zillow article, another housing bubble could be in the works – at least in some areas. However, in the meantime, those who may be on the fence about buying a home may want to do it sooner rather than later. Locking in a mortgage rate now, while they're still close to historic lows, would ensure significant savings. And, as home values and prices go up, home buyers who purchased early can sit back and enjoy the boost in equity.
For more information on today's low mortgage rates and to talk to a home financing expert about loan programs, contact an eLEND mortgage representative today. You can get a free rate quote when you call, and you're under no obligation – just pick up the phone and have your mortgage questions answered by friendly, knowledgeable mortgage professionals.
Additional Source:
http://www.census.gov/
Subscribe To Our Newsletter
Sign up with your email address to receive news and updates.