Illinois has the Highest Number of Affordable Real Estate Markets
May 26, 2014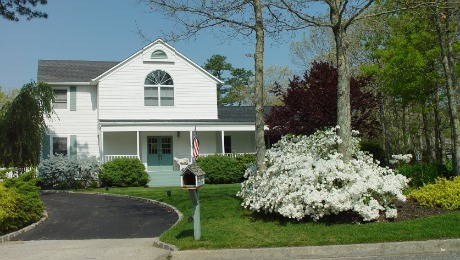 The folks at NerdWallet* recently analyzed a combination of data gathered from the U.S. Census Bureau and the National Association of Realtors to determine which markets are the most affordable for the average consumer. Their study examined more than 170 metro areas. To arrive at their conclusions, the formula divided an area's median home sale price by the local median household income.
The results of this year's study showed that home buyers will definitely get the most bang for their buck in the Midwest. Among states in that region, several Illinois cities made the cut. In fact, for the "most affordable small metros" list of 10 cities, 5 were from Illinois. Let's have a look at those cities!
Rockford, IL
Far from the crazy crowds of the Windy City, you'll find the Land of Lincoln's second largest metro area, Rockford. It is situated on both banks of the Rock River and lies about 100 miles northeast of Chicago. A visit to Rockford is all it takes to understand why it is nicknamed the "City of Gardens." It boasts 7,000 acres of parkland, old-fashioned tree-lined streets, a number of thoughtfully landscaped public gardens, and a trail network that runs along the river.
As a place to set up house, it certainly has a lot going for it, including outdoor recreational choices year-round, a cost of living that's 16.4 percent lower than the national average and renewed growth in its manufacturing sector. Rockford has become something of a mecca for professional teams that use the city's world-class soccer, softball, and volleyball facilities for training camps.
Curious about homes for sale in Rockford? Here are two charming listings:
Decatur, IL
Just about 3 hours south of Chicago, Decatur, IL is a great destination for history buffs who are keen on Abraham Lincoln. The log courthouse that was the site of some of young attorney Lincoln's first cases is here along with the 16th president's childhood home and the site of Lincoln's presidential nomination.
In addition to its reputation as a city rich in history, Decatur is also known as the headquarters for Archer Daniels Midland – one of the world's largest international agribusiness firms. The English company, Tate and Lyle, have also based their largest corn-processing plan in Decatur. The presence of Millikin University, over 300 annual festivals and special events, plus a hip downtown business district, filled with trendy dining, shopping, and entertainment establishments, give Decatur a lively vibe. If you're considering a move to this affordable Illinois city, here are two listings from Trulia:
Springfield, IL
Of course this city is especially noteworthy as Lincoln's longtime home, however, there is a lot more to Springfield than its most famous resident. Located 200 miles south of Chicago in the IL prairie country, the city is home to three universities and the prestigious campus of the Southern Illinois University School of Medicine. The universities, the state of Illinois, Memorial Medical Center, St. John's Hospital, and the public school system are the area's largest employers.
Nicknamed "Flower City," Springfield has numerous hot spots that showcase the area's natural beauty, including over 30 public parks, the Illinois Nature Preserve that is situated on the banks of the Sangamon River and the Washington Park Botanical Garden. As for recreation, golf is a popular choice here thanks to 10 public courses. There are also miles of hiking and biking trails and the opportunity for all kinds of watersports on Lake Springfield. If a move to Springfield is on your future, you can check on some current listings here.
Peoria, IL
The citizens of this Illinois River town have successfully transformed the former turn of the century manufacturing hub into a new millennium city. Today, it is known for its excellent medical facilities, $200 million downtown renovation, extensive park, trail and recreational venue development, plus top-rated public schools. It helps that job growth is currently positive and Peoria's cost of living is 14.10 percent under the national average!
Since it was established in 1691 by a French explorer and named for a nearby Native American tribe, Peoria is notable as the state's oldest European settlement. Anyone interested in settling in Peoria today will be pleased to discover some of the most reasonably priced real estate in the country, like these two homes, offered on Trulia:
Kankakee, IL
It may be an hour south of Chicago, but the All-American, small town feel that Kankakee exudes lets you know that you are now deep in the heartland. Surrounded by rolling countryside and situated along the Kankakee River, the small city offers its residents an amazing number of options for year round recreation including parks, trails, 5 boat landings, 13 baseball diamonds, 24 playgrounds, and 15 football fields.
It is also known for its efficient transportation system and firms across the country are taking notice. According to livability.com, Kankakee has grown by 1,000 new residents every year since 2000. The small city's family friendly appeal, low cost of living, and dedication to sustainability have been cited as key factors. And let's not forget about those affordable homes! Take a look at a few:
*NerdWallet is a financial website that directs consumers to money-saving strategies in a variety of areas, including personal finance, insurance, investing, and college scholarships.
Subscribe To Our Newsletter
Sign up with your email address to receive news and updates.