What You Need to Know About Mortgage Approval
June 3, 2014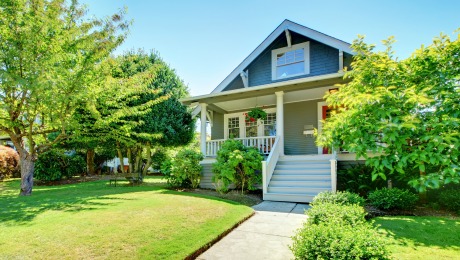 Has your real estate agent suggested that you should become pre-approved for a mortgage? Are you aware that becoming pre-approved is an ideal way to confirm your credibility as a buyer?
What's the difference between pre-approval and pre-qualification?
Please do not confuse preapproval with prequalification. Becoming pre-qualified is a more informal procedure that does not require as much detailed financial information. By contrast, having a pre-approval letter proves that all of your necessary references have been both checked and verified. Although it does not guarantee that your loan application will be approved, it is certainly a step in the right direction and demonstrates to your realtor and the seller that you are serious and likely able to follow through on a home purchase. To better understand how pre-approval works, please review these important points:
When an individual successfully completes the pre-approval process, they are given a letter by a lender. The letter states that the hopeful borrower is financially fit to borrow the desired amount for the property in question.
Approaching the starting gate as a pre-approved home buyer will expedite the entire process. It will also alert you to financial glitches that may be present in your credit profile that you were unaware of. By taking care of pre-approval from the git-go, there should be time to resolve any questionable matters that could jeopardize your chances of securing a loan.
Be aware of your timeframe
According to Zillow, "the pre-approval commitment is usually valid for up to 90 days." So of course, keep in mind that should issues occur that prevent the purchase from taking place within a 3-month period, it's necessary to become pre-approved one more time.
Successfully obtaining a pre-approval letter from a lender does not mean that you are 100% guaranteed loan approval. Situations and market conditions are subject to change and failing to meet all of the requirements for a certain amount or type of loan program may affect one's ability to ultimately secure a mortgage.
Use the letter to help set a budget
Even though it is not a guarantee, going through the pre-approval process will keep you from wasting time looking at homes that are out of your price range. In the long run, it will speed up the home buying experience and allow you to focus on properties that are genuine contenders. Another plus is that with a pre-approval letter in hand, you'll be able to lock in on a favorable mortgage rate more quickly. Consider that this will probably be the biggest single purchase of your life and then remember the old saying, "time is money."
In some markets, a pre-approval letter is a must
It is not uncommon for a seller to require a letter of pre-approval, especially in markets where there is a lot of buyer competition. It will only increase your negotiating power and show that you are sincere in your desire to become a homeowner. Such a document is also a handy thing to have should a bidding war ensue!
Be forthcoming with everything the potential lenders need to review your situation.
For example, you will be asked for items to verify your financial standing and ability to pay back the loan amount. Typical documentation will include tax returns, annual income, expenses, outstanding debt, plus credit and employment history.
If this sounds like you'll be jumping through hoops, please keep in mind that establishing yourself as a strong borrower is a vital step along the path to home ownership!
Subscribe To Our Newsletter
Sign up with your email address to receive news and updates.