New Foreclosures Drop to Lowest Level Since 2006
June 10, 2014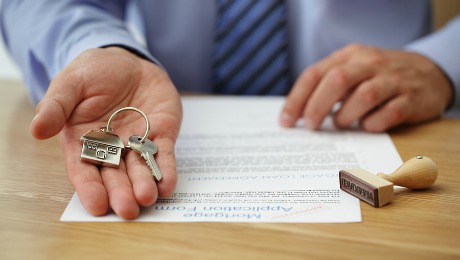 Ever since the housing downturn there has been a few ups and downs on the road to real estate recovery. Fortunately, there have been far more positive changes recently, including rising home prices, increased consumer credit availability and now, fewer foreclosures.
According to Nick Timiraos, blogger for the Wall Street Journal, banks initiated foreclosure proceedings on 88,000 properties in March, a figure that has dropped more than 27 percent from a year ago and is well below the high of more than 316,000 in March of 2009. Timiraos got this information from Black Knight Financial Services, a mortgage research firm.
While this is certainly great news, how do we know whether it's a true turnaround or just a fluke? According to Black Knight, the data suggests that this change is no coincidence. The firm says the level of foreclosures should continue its downward trend due to the fact that the share of mortgages that are behind on payments is also declining.
"Around 2.1% of all loans were in some stage of foreclosure in March, the lowest level since late 2008, and another 5.5% of all borrowers were 30 days or more past due on their loans but not yet in foreclosure, the lowest since late 2007. Both of those are still well above pre-crisis levels but they are down sharply from a few years ago."
In further good news, the Black Knight report also found that fewer homeowners are underwater in their mortgages. In other words, fewer homeowners owe more on their mortgages than their home is currently worth. According to the WSJ blog, the report found that 1 in 10 borrowers are underwater. Yes, that's still a fairly high number, but when you compare it to four years ago when one in three borrowers was underwater, it's clear to see just how much progress has been made.
For more information on the report, you can read Nick Timiraos' blog post here.
If you're a homeowner who could be facing possible foreclosure, here is a short list of resources that can help:
Home Affordable Refinancing Program (HARP)