Adjustable Rate Mortgages Making a Comeback in High Price Markets
June 18, 2014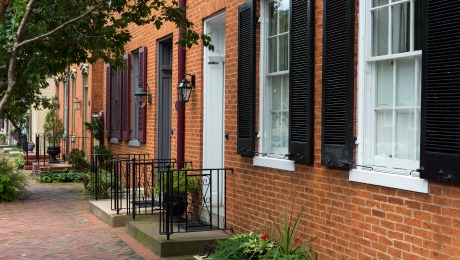 As the economy and housing market change, the popularity of certain home financing products tends to shift. While the conventional 30 year fixed rate mortgage remains one of the most popular home loan choices, other options such as the adjustable rate mortgage (ARM) are becoming more commonplace among today's buyers. Apparently, this current trend has been most notable in high-end real estate markets, where home prices are well above the national average.
According to an April 16 article on DQNews.com, a real estate news and data source, ARM loans were regaining popularity in the San Francisco Bay Area market, where the median sales price was the highest since 2007.
"ARMs accounted for 25.9 percent of the Bay Area's home purchase loans in March, up from a revised 23.3 percent in February, and almost double the 13.1 percent for March last year," the article states. The article also said that since 2000, ARMs have accounted for 47.1 percent of all Bay Area purchase loans.
According to data from Zillow, the median list price for homes in San Francisco was $899,000, or about $768 per square foot.
If you were to purchase this home with a 30 year fixed rate mortgage, and assuming you made a 20 percent down payment, your monthly mortgage payment would probably be around $3,259/month. If you opted for a 5 year ARM instead, the payment would be around $2,786. That's a difference of more than $400!
The New York Daily News also reports a jump in ARM loan popularity for the local market. Significantly high real estate prices and recent increases in mortgage rates are considered to be the conditions that are fueling the ARM loan fire.
While rates are still lingering close to historic lows, even small increases can sometimes prompt buyers to consider an ARM, as this mortgage type usually offers low, fixed introductory rates before the adjustments begin.
High real estate prices are a major influencer on mortgage product popularity. If a buyer is purchasing in a high-priced market, their mortgage payment is already likely to be high; opting for a home loan that provides significant savings (even short term) becomes very alluring.
According to recent data from Zillow, the median list price for a home in New York, NY is $470,000, which works out to $411 per square foot. In a market like New York where space is at a premium, it's no wonder ARM loans are making a comeback.
If you were to purchase this condo at the listing price, and assuming you made the 20 percent down payment, you would pay roughly $1,631/month for a 30 year fixed rate loan. With a 5 year ARM, your payment would drop to around $1,395. That's a savings of $236 per month.
How ARM Loans Work
Adjustable rate mortgages offer borrowers a lower-than-average interest rate for a set period of time – usually 3, 5 or 7 years. After the introductory fixed period is over, the mortgage rate will adjust up or down depending on the market. In a market where rates are on the rise, an ARM loan can be very attractive, as it allows the home buyer to save money for the first few years of homeownership.
Many home buyers who opt for an ARM loan do so with the intention of selling or refinancing within the fixed introductory period. For example, if you took out a 5 year ARM, you may want to try to refinance to a fixed rate mortgage after the first four years. This would help you avoid a rate increase due to the fixed introductory period expiring on the ARM.
Keep in mind that the ability to refinance or sell your home is never guaranteed. Several factors will determine whether or not these things are possible, including the condition of the real estate market, how much equity you have in your home, your employment status, and so on. Because no one can know for sure what the future will bring, you should be financially prepared to make higher mortgage payments if you take out an ARM loan.
Subscribe To Our Newsletter
Sign up with your email address to receive news and updates.