Cash-Out Refinancing Gaining Popularity as Homeowners Gain Equity
June 19, 2014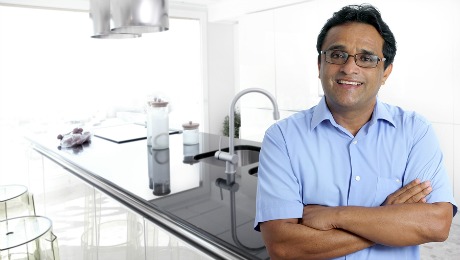 A recent article from REALTORMag, the official magazine of the National Association of Realtors, said that cash-out refinances are making a big comeback. It's not surprising, given the fact that home equity has been on the rise recently, giving homeowners access to funds when they need cash for big expenses.
According to the article, Quicken Loans estimates that roughly a quarter of new refinances are from cash-out refinancing. Freddie Mac also reports a rise in cash-outs, jumping to 17 percent of all refinances in the first quarter – compared to only 14 percent during the same period last year.
In addition to cash-out refinances becoming more popular, the reasons behind them have changed as well. According to the Bob Walters, chief economist for Quicken Loans, homeowners who opt for cash-out refis are doing so for more financially sound purposes than in the past. Walters told REALTORMag that many of Quicken's borrowers are choosing to use the cash for debt consolidation, a process where the borrower uses the money to pay off or pay down more expensive debt (credit card balances, student loans, etc.). This is certainly a responsible and financially wise decision, as these types of debt often carry much higher interest rates and can be a lot harder to pay off the longer you carry a balance.
Another type of cash-out refinance customer has also emerged. Investors who purchased bargain priced homes back in the recession are now accessing the equity they've built up to make new investments. Whether they use that cash as a down payment on another property or use it to add upgrades and improvements to the existing home, investors who purchased during that time are in a prime position to tap into valuable equity.
Are you wondering if a cash-out refinance is right for you?
A cash-out refinance can be a great option for homeowners who need cash for a big expense or need to consolidate debt. However, not everyone can qualify for a cash-out refinance.
Here are the basic guidelines for applying for a cash-out refinance:
First of all, you need to have enough equity in your home in order to be eligible to borrow the amount of your current mortgage plus the amount you would like to take out as cash. Depending on the program, you may be limited to borrowing up to 80 percent of the home's value. Some other programs allow up to 95 percent or more.
You will need to have your property appraised by a licensed, third party appraiser in order to determine the home's current value.
See related article, "Common Questions About the Home Appraisal Process."
Homeowners will also need to show that they are capable of repaying the new mortgage debt. As with any other type of mortgage, credit history, income, current assets and other debts will be evaluated in order to determine whether the loan applicant is financially stable.
Sometimes applicants are approved for a cash-out refinance but for a smaller amount than they originally applied for. In these cases, the borrower can decide whether to accept the lower amount of cash and go through with the loan, or cancel the transaction for the time being and reapply in a few years when their qualifications are better.
Ready to learn more? Contact the refinancing experts at eLEND for a no obligation consultation and free rate quote. Call 1-800-634-8616 today!
Subscribe To Our Newsletter
Sign up with your email address to receive news and updates.