Maryland Real Estate Market Seeing More Foreclosures
June 20, 2014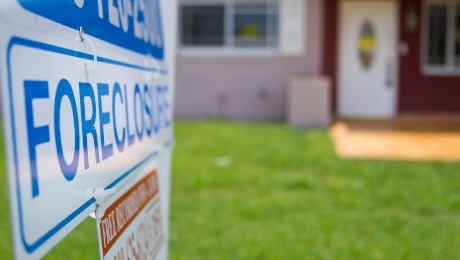 Maryland is experiencing a pretty significant spike in foreclosure activity. At first glance, this sounds like bad news for the Old Line State. But while some folks see more foreclosures as a curse, others may see it as a blessing in disguise.
Nationally, the housing market is improving; however, there continues to be an imbalance of supply as inventory is exceptionally tight. With more foreclosures entering the works, the upside is that Maryland will soon see an influx of affordable, available homes for sale.
Of course a jump in foreclosures isn't inherently a good thing. More foreclosures indicates a weakening of the local economy and a population of mortgage-burdened homeowners who are being faced with losing their most valuable asset.
According to an article from The Baltimore Sun, one in every 527 housing units in the state of Maryland had a foreclosure filing in March. This marked the 21st consecutive month of year-over-year increases in foreclosure filings in the state. It also ranked Maryland as having the second highest foreclosure rate in the country behind Florida. This information comes from recent data from RealtyTrac, a California-based real estate firm that tracks foreclosure information nationwide.
The good news is that experts anticipate the heavy foreclosure activity to begin to die down within the next six months or so. This means that if you're in the market to buy a bargain-priced home in Maryland, you may want to start looking pretty soon, while the inventory is plush. According to recent data from real estate site Trulia.com, there are currently 827 resale and new homes in Annapolis, MD, 145 of which are in the pre-foreclosure, auction, or bank-owned stages of the foreclosure process.
Here's an Annapolis foreclosure we found on another real estate listing site, Zillow.com:
3 bedrooms, 2 bathrooms
1,904 sq. ft.
Quaint two-story house on good sized lot. Could be a great investment property!
The property above is being offered at only $308,500. Considering the fact that Zillow reports the median list price for homes in Annapolis is $459,000, this is a pretty good bargain.
Here's another one in Annapolis that is up for auction*:
4 bedrooms, 2.5 bathrooms
1,972 sq. ft.
Well-maintained home on beautiful tree-lined street. Being auctioned from $241,000.
*Keep in mind buyers are normally required to pay in full at home auctions.
In Baltimore, Trulia reports that there are currently 5,188 resale and new homes, 3,375 of which are in the pre-foreclosure, auction, or bank-owned stages of the foreclosure process.
Zillow says the median list price for homes in Baltimore is $110,000. Here are a couple foreclosures we found that come in a good bit below that figure:
3 bedrooms, 1 bathroom
1,116 sq. ft.
Three-level home with fresh paint throughout, large backyard and room for a 4th bedroom or office. Only $62,000!
2 bedrooms, 1 bathroom
1,584 sq. ft.
Hardwood floors, crown moulding and ceramic tile are just a few nice features in this conveniently located home. For only $99,900, you can't beat it!
Subscribe To Our Newsletter
Sign up with your email address to receive news and updates.