Ways to save on homeowners insurance
June 30, 2014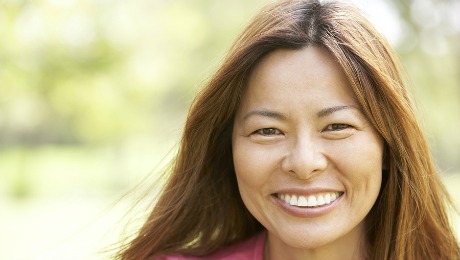 Everyone likes to save money where they can, right? But did you know that one of the areas where people could be saving money and aren't is through their homeowners insurance? The cost of homeowners insurance premiums varies from state to state and from home to home, but chances are you could be saving money on your plan. In this post we'll go over a few ideas to help reduce your homeowners insurance premium while still keeping that needed coverage – after all, what good is saving money if it costs you peace of mind?
Want to reduce your homeowners insurance premium? Here are a few suggestions:
Shop around.
Not all homeowners insurance companies are created equal. Policies and procedures can vary from company to company, costs can be high or low, and customer service levels can be good, fair, poor or anywhere in between. Ask your friends or relatives who they use and whether or not they're satisfied with them. You can also contact your state insurance department or check out the National Association of Insurance Commissioners. Remember when you're shopping around that price should not be the only deciding factor. Just because a company offers the lowest premium, doesn't necessarily mean they are the best option to work with. The insurer you choose should offer a reasonable price and also deliver a high level of quality customer service. If you should have to file a claim, you'll want to know you're working with reliable, courteous professionals.
Increase your deductible.
The deductible is the amount of money you would have to pay out of pocket before your insurance company pays a claim. The higher your deductible, the more money you will have to pay out of pocket when you file a claim; however, the higher your deductible, the LESS money you have to pay on your premiums. For instance, if your deductible is $500, and you raise it to $1,000, you could save as much as 25% on your premium costs. Just don't raise your deductible to an amount you aren't comfortable with. If you have to file a claim, you'll want to keep your deductible at a level that you can afford.
Don't include land value when calculating rebuilding costs.
The land on which your home sits isn't at risk from theft, wind damage, or other issues that could affect a home; therefore, don't include the value of your land when deciding how much insurance to buy. If you do, your premium will be higher.
Bundle your policies.
Many companies that sell homeowners insurance also sell auto and even life insurance coverage. If you buy your home and auto insurance from the same company, they will likely offer a discount. The amount of the discount varies from company to company, but expect to save anywhere between 5 and 15 percent on your premiums.
Step up your home security.
You could be eligible for a discount on your premium if you have a smoke detector, intruder alarm, dead-bolt locks, or monitored security systems. The amount of the discounts vary, but they could be anywhere between 5 to 20 percent. For under $100, you could install a great home security product.
Don't pay for coverage you don't need anymore.
It's a good idea to review your coverage once a year to make sure you are protecting what you need to protect. However, if you insured a $5,000 computer that was top-of-the-line three years ago, chances are it's lost some of its worth by now. You may want to reduce or cancel the floater and save the money. (A floater is extra insurance coverage for items whose full value is not covered by traditional homeowners insurance policies).
Other topics you might like…
Could your dog increaase your homeowners insurance premium?
Understanding Your Debt-To-Income Ratio
Subscribe To Our Newsletter
Sign up with your email address to receive news and updates.