Best U.S. Cities for Street Food
July 3, 2014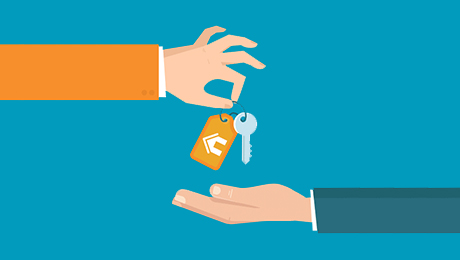 Food trucks may be all the rage and yes, they count as purveyors of street food. However, let's not forget that this latest trend is nothing new. Archaeologists tell us that street food existed around the world hundreds of years ago, in places such as Asia, Africa, Great Britain, Europe, Scandinavia, the Middle East, and the Americas. Then as it is now, it was revered for its convenience and affordability.
Today street food in America is a far cry from the fare offered by Colonial vendors selling roasted ears of corn, smoked oysters and fruit cake. It's also made a huge leap from the iconic hot dog or pretzel cart. Sidewalk chefs are taking things to a new level and getting lots of attention for their ingenuity and creativity. If a summer trip is on your agenda, you may as well plan a stopover to one of these budget-friendly street food meccas:
Miami, FL
Something that most street food has in common is deep ethnic or regional roots. No surprise then, that on the sunny streets of Miami, Latino food rules! Vendors from Cuba, El Salvador, Guatemala, Mexico and other Spanish-speaking locales have it covered. They are known for providing menus filled with freshness and variety. Expect to find a dizzying array of choices when it comes to seafood, chicken and rice dishes, fragrant beans, expertly prepared vegetables, sandwiches made with luscious roasted pork shoulder, fried plantains and freshly squeezed fruit juices. If you're in town, make a beeline for the Miami Street Food Court at 6521 Bird Road.
San Francisco, CA
Of course, it may be tough to get away from China Town, Pier 39 or Fisherman's Wharf-but do yourself and your wallet a favor. In the City by the Bay, the street food scene is dominated by over 150 food truck operations. As one of the nation's colossal melting pots, the hungry man or woman on the street can get just about any type of food imaginable. Some notable establishments are doing a booming trade selling gourmet grilled cheese sandwiches, noodle bowls, sushi, Indian curries, Thai food, Asian Fusion, cupcakes, and anything that's vegan. Another plus for San Francisco's street food establishments is that they typically use locally sourced, sustainable products and provide compostable plates, napkins, and utensils. Visit the Roaming Hunger website to find out where your new favorite street food will be served.
Madison, WI
Remember that this area was largely settled by Germans and Scandinavians and then get ready for some of the most original street food in the nation. Given Madison's legendary winters and spectacular summers, it's easy to work up an appetite. Finding fantastic bratwurst, knockwurst, smoked salmon, perfect pretzels, and German potato salad is easy. Then it will be time to delve into some of Madison's more unusual delights: crunchy, gooey, yummy fried cheese curds, warm apple dumplings, savory crepes, organic fresh fruit cups, homemade ice cream, and steaming bowls of Vietnamese, Thai, or Korean dishes. Look for food trucks in the downtown area, near the UW campus, Broom Street and Biltmore Lane.
Chicago, IL
Here's another major U.S. city whose street food is directly linked to its ethnic roots. The hands down favorites that are synonymous with the Windy City are Italian beef, hot dogs, pizza, Polish food, and steak sandwiches. The all-beef hot dogs are the most unique, and are dressed up "Chicago style" with yellow mustard, bright green relish, tomato wedges, a pickle spear, hot peppers, celery salt, and a poppy seed bun. If you ask for ketchup you may be told, "that's for French fries." Another of Chicago's street specialties is pizza every way: deep-dish, stuffed crust, or cracker thin crust-they're all said to have originated right here.
New Orleans, LA
Although the street food trend has only recently gotten a foothold in the Big Easy, it's gained more steam than a barrel of Rickey's World Famous Louisiana Hot Sauce! All of the options you'd immediately think of are naturally available from street food vendors: shrimp Creole, Andouille sausage, shrimp Scampi, Jambalaya, fried okra, hush puppies and of course those powdered sugar dusted bites of perfection-beignets. To the delight of locals and the droves of tourists, a large contingency of street food chefs are setting up shop with some fabulous foods from India, France, Africa, Korea, Japan and Latin America.
Other posts you might like…
10 Happiest Suburbs in America
The 10 Best States for Teachers