U.S. Cities with the Coolest Summer Temps
July 12, 2014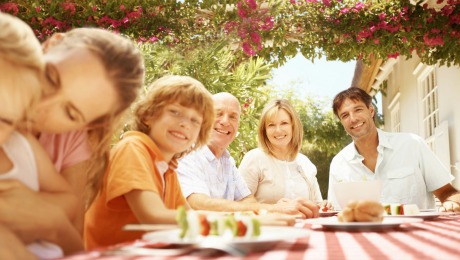 Does just the thought of hot, dry, summer days makes you break into an uncomfortable sweat? Perhaps it's time to set your sights on a locale that's known for cooler summertime weather. After all, who wants to pay a small fortune to run the AC 24/7? Although there are regions where it is impossible to escape the wrath of the sun's rays from around June through August, there are spots along the west coast and northeast that offer a multitude of cool zones.
The website, www.currentresults.com, recently published weather information on the nation's 51 largest metro areas which was obtained from the U.S. Census Bureau. Each location had to have a population of at least one million residents by the 2010 census. The report focused on ranking the coldest cities in the U.S. The data analyzed was collected from 1981 through 2010 by NOAA'a National Climatic Center.
See related post: Tips For Selling a Home in the Summer
See related post: Summer Home Maintenance Checklist
San Francisco filled the number one slot, thanks to its mean summer temp of only 60 degrees Fahrenheit during the months of June, July, and August. This is a full ten degrees lower than the average of 70 that most U.S. cities experience during that time. Along with the City by the Bay, the following metros made up the top 10 by having the lowest daily summertime mean temperatures:
#2-Seattle, WA (65) #3-Portland, OR (67) #4-Rochester, NY (69) #5-Buffalo, NY (69) #6-San Jose, CA (69) #7-San Diego, CA (69) #8-Milwaukee, WI (70) #9-Denver, CO (71) #10-Pittsburgh, PA (71)
So, considering that those temps are the mean, it is also worth noting that exceptions do occur. NOAA also pinpointed the average daily maximum temperatures in the 51 cities and here's what the agency discovered:
Every single major metro in the U.S. has hit a record high temp of 100 degrees F-except for Buffalo, NY.
Among the country's largest cities, 14 of them never reach 80 degrees F during the summer months.
Seattle, San Francisco, and Buffalo have all made it to 90 degrees F, but only less than three times a year.
As for the top ten rankings for the lowest average daily maximum temperature (Farenheit), here they are:
San Francisco (67)

San Diego (74)

Seattle (74)

Buffalo (78)

Milwaukee (78)

Portland (78)

Boston (79)

Rochester (79)

Providence (79)

Cleveland (81)
Although these cities may boast cool summertime weather, many of them have housing markets that are on fire! For example, in San Francisco, San Jose, Boston and Seattle, home prices are rising as fast as the mercury in El Paso in August! That being noted, let's have a look at a few of Trulia's listings in some of the other cities on the list, with even cooler prices:
In Milwaukee: http://www.trulia.com/property/3158602988-8623-N-Servite-Dr-111-Milwaukee-WI-53223 and http://www.trulia.com/property/3157388533-2463-N-Teutonia-Ave-Milwaukee-WI-53206
In Providence: http://www.trulia.com/property/3090306036-1029-Westminster-St-3A-Providence-RI-02903 and http://www.trulia.com/property/1049398109-55-Robin-St-Providence-RI-02908
In Rochester: http://www.trulia.com/property/3159568803-340-Selye-Ter-Rochester-NY-14613 and http://www.trulia.com/property/3157751028-27-Burlington-Ave-Rochester-NY-14619
In Cleveland: http://www.trulia.com/property/3155996685-13400-Shaker-Blvd-606-Cleveland-OH-44120 and http://www.trulia.com/property/3160136031-4388-W-143rd-St-Cleveland-OH-44135
In San Diego: http://www.trulia.com/property/3003600577-4424-Altadena-Ave-San-Diego-CA-92115 and http://www.trulia.com/property/3141656324-10771-Black-Mountain-Rd-90-San-Diego-CA-92126
Subscribe To Our Newsletter
Sign up with your email address to receive news and updates.