Tips for Hiring a Listing Agent
July 15, 2014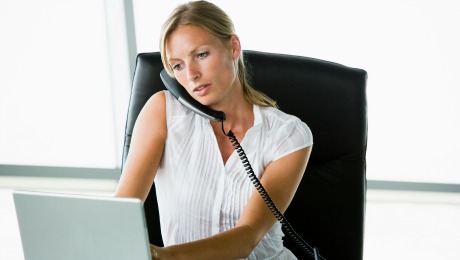 Putting a property on the market and having a successful sale is something that requires strategic planning. A sale is deemed a success when it happens quickly and for a price that satisfies the seller. Although that may sound easy enough, it requires a multitude of steps and more than a few special skills. For example, a savvy real estate agent will be adept at determining a price, home staging, marketing, negotiating, and weeding out risky prospects. That is why choosing the right listing agent is so important.
Find an agent with local knowledge.
Word of mouth is probably the most effective way to track down a real estate agent who is familiar with your neighborhood and the market. If you need more help, visit the National Association of Realtors directory page.

Someone who has a little experience working in your specific area will be familiar with its selling points, any drawbacks, and how to put your property in the most positive light. He or she should also have a grasp for how to set the asking price for your home, based on recent comps.
When you gather a few leads, dig deeper to learn more.
Remember that the relationship between a seller and one's real estate agent can be very intimate. They will come into your home with a critical eye and make suggestions for what needs to happen prior to listing. A good listing agent goes deep-peeking in closets, behind doors, and under beds in order to critique your home's strengths and weaknesses. Your goal is a tall order: find someone who is professional and experienced and that you will enjoy working with, who understands you, your property, and home selling goals.
All too often a hopeful seller chooses an agent for the wrong reasons: they agree to set a higher than average listing price or they work for less commission than what is typical. A property with an unreasonable price tag can sit for months on end, until the seller is forced to make a reduction. As a result, both time and money are wasted. When an agent agrees to work for less commission than the going rate, it shows they lack confidence and maybe even enthusiasm.
According to msn.realestate.com, "Commissions are negotiable between listing agents and their clients. Some brokerages offer commission discounts for sellers, but a typical commission is 6 percent of the sales price."
Sometimes, the commission is split between the buyer's agent and the listing agent, and sometimes the split is uneven. For example, a seller could agree to pay a 5.5 percent commission divided so the listing agent receives 3 percent and the buyers' agent receives 2.5 percent.
When you have narrowed down your choices, it is time to interview the candidates and check their references.
This step is not to be taken lightly-selling a home will greatly impact your finances-hopefully for the better! Check out this questionnaire from Zillow to use when interviewing a prospective listing agent. Do you know the difference between a REALTOR® and a Real Estate Agent?
Make sure that the chosen listing agent has the support of co-workers or an assistant.
That way, it will ensure that your property can be shown in case they are away or under the weather.
Subscribe To Our Newsletter
Sign up with your email address to receive news and updates.