Keeping Your Garage Energy Efficient
July 20, 2014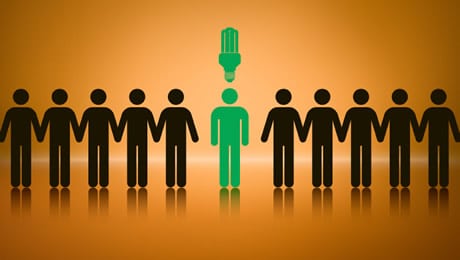 Paying attention to leaky doors and windows, unexplained drafts, broken seals, faulty insulation, and other issues that impact energy efficiency is par for the course for most homeowners. However, a part of this equation that is often ignored is a home's garage space. Attached garages can greatly impact your electric bill unless they are as carefully scrutinized as the living areas of your home. The website, howstuffworks.com, has provided a 7-point checklist for boosting energy efficiency in the garage. Here's a look at those suggestions:
1. Insulate the walls.
Do you know for certain that the walls in the garage were insulated? If so, how long ago? For older homes, remember that great strides have been made to improve insulation materials. Having new insulation put in is a simple project and will pay for itself many times over in the big scheme of things. A ballpark estimate for such a job for a two-car garage is around $1,000.
2. Seal gaps and leaks.
Unfortunately, many garages are not as well built as the homes they are attached to. The ideal set-up is to have a layer of compressible foam between the base framework and the cement floor. Even with such an arrangement, floors settle, swell, shrink, and sometimes shift, which creates gaps and leaks. For a mere $5 the problem is totally fixable with a tube of foam sealant or latex/silicone caulk.
3. Test doors and windows.
Test all of the doors and windows to see how well the seals and/or weather stripping is working. A few ways to do this are with a lit candle-to check for drafts or at night-turn on the garage lights, step outside and see if any light shines from where the seals are. Be sure to investigate all thresholds, especially at their bases, such as the door leading from the outside into the garage and the entrance into the house. Inexpensive "draft dodgers" are easy to make.
Caulking and weather stripping are also affordable and simple to apply. Don't forget to check the areas along the trim on both the inside and outside of the doors and windows.
4. Replace or insulate the garage door(s).
Have you ever given your garage door the once over? Chances are it is made from either thin sheets of wood or metal and not insulated at all. To cut corners, most builders do not install better garage doors but instead those that undermine the effectiveness of the insulation in the walls.
If it turns out that yours is a cheapo door, there are two ways to improve it. Of course, purchasing an entire new garage door is one way to go. This could cost a pretty penny, however. The quick fix that's easy on the pocketbook is to track down an insulation kit. Like this one available on Amazon.
The most effective kits use double-bubble insulation. Thin sheets are applied to the inside of the garage door to radiate heat away from the surface in the summer and hold heat in the winter.
5. Check outlets.
Have you ever held your hand up to an electrical outlet? In a garage, they can be a huge energy waster, allowing air to seep into the space. Invest in inexpensive outlet switch foam gaskets to prevent this from happening. Carbon monoxide that is emitted from a vehicle whenever the engine starts can also leak into your home through compromised outlet sockets.
6. Use solar power for heating.
Having a heated garage opens up all sorts of possibilities for maximizing a home's square footage. When that area is comfortably heated, it becomes a much more enjoyable place to work or play! Trying to accomplish this with a gas, kerosene, or electric space heater, however, is expensive and potentially dangerous. With just a little technical knowhow and between $50-$75, a passive solar unit is ideal for getting a garage toasty. Learn more about the benefits of passive solar heating here.
7. Seal the floors.
OK, it's a given that garage floors are not known for their beauty. Did you know that cracks in a garage floor can allow cold air and even ground gasses to penetrate and creep into the enclosed space? To make matters worse, when cars caked with ice are parked in the garage the water thaws, seeps into the cracks and may then freeze, expand and cause more damage. This chain of events may even lead to a shift in the concrete slab, which can prevent the garage door from closing properly. Do yourself a favor and purchase a tube of concrete sealant. According to the howstuffworks site, a tube should only set you back about five bucks. That seems like a worthwhile investment considering the worst-case scenario.
Other homeownership topics you might like:
10 Things That Sink Your Home's Value
Preventing Water Damage in Your Home
Subscribe To Our Newsletter
Sign up with your email address to receive news and updates.