Tips for Selling Your Home Quickly
July 30, 2014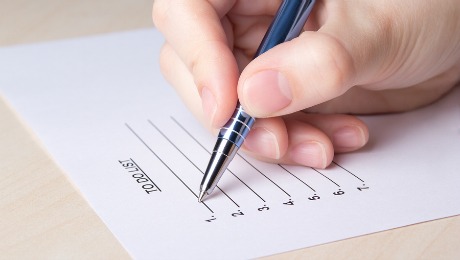 In these days of smart phone real estate apps, Skype, and instant messaging, selling a home has evolved into an extremely competitive game. Technology has made it an action packed high stakes event with plenty of drama. Unsuspecting sellers need to realize that unless they want their properties to sit on the market for months, they're going to need an aggressive and strategic skill set. Here's how to get those offers rolling in:
Get it move-in ready a.s.a.p.
Assess areas that need updating, repairing and clean every nook and cranny from top to bottom. Declutter and make every room the best it can possibly be. You may need to buy a few things, like fresh towels, coverlets, lamps, window treatments, or rugs. Make sure the yard is tidy and well kept along with the exterior portions of the property. Evaluate your home's curb appeal and make yours a standout. When you think you are finished, do several walk-throughs. Ask a trusted friend with a critical eye to have a look as well. Quite often, an extra set of eyes can spot ways to make the finished product even better.
Home staging sells homes
It doesn't hurt to give yourself an extra edge. Home stagers typically suggest the "less is more" approach. The staging process often involves removing clutter, knick-knacks, excessive pieces of furniture, and family items, such as photos and trophies. Some stagers may suggest changing a few paint colors and even renting items, such as new upholstered pieces or dining room furniture. It's all about setting the scene and having your home look up to date and attractive so it will sell sooner rather than later!
See related post, "Low Cost Ways to Stage Your Home for Sale."
Establish a due date
This is a new tactic, and seems to have the desired effect. It became popular in several housing markets where bidding wars were commonplace because of low inventories and high demand. It works like this: the seller's realtor cites a specific date by which any reasonable offers must be submitted. The deadline usually spans just a few days. In addition to getting rapid results, setting a due date also allows the seller to review numerous offers at once. Although only a fraction of the U.S. housing markets are using offer deadlines, they are working. According to a recent post on msnrealestate.com,
"So far this year, 58 percent of home listings with published offer deadlines sold above list price. Listings with offer deadlines also averaged 31 days on the market, compared with 61 days for listings without published deadlines."
Duke University professor of behavioral economics, Dan Ariely explained that this works because having a deadline will spur people to action more quickly.
Confirm the true condition of your property
This can be easily achieved with a home inspection. For anyone who wants to sell a home in a timely manner, it will be worth the extra effort and money to have a professional inspection. It is always best to uncover any existing issues and take care of them or adjust the asking price. Even if you only mildly suspect that something is amiss with the home such as its roof, plumbing, wiring, or other issue, confirm that all is well before listing it. This will definitely save a multitude of headaches and speed up a sale.
Know your local market
Your Realtor should be able to help you with this one. Thanks to websites like Trulia and Zillow, local comps of listing prices, values, and median sales figures are just a click away. See how your place stacks up to what has sold in the last 6 months. Consider aspects such as the age of your home, square footage, location, amenities, and convenience features like the home's proximity to shopping, schools, medical facilities, and public transportation. By becoming familiar with what is going on locally, you'll be able to see what needs to be done to make your home a contender.
Contract a savvy Realtor
In addition to being uber familiar with the market, your real estate agent needs to be at the top of their game when it comes to every in and out of selling a home. Try to find a Realtor that has been referred to you by a trusted friend, relative, or colleague. Interview more than one agent, discuss their experience, obtain references, and request a detailed plan of the strategies they would use to sell your home. Then go over how they plan to determine the asking price for your listing. Avoid agents who want to set a higher than average price to up their commission. This is why you should be familiar with recent home sales trends. Overpricing your home can backfire and cause qualified prospects to look elsewhere.
Subscribe To Our Newsletter
Sign up with your email address to receive news and updates.