Tips for Selling a Home in the Summer
August 5, 2014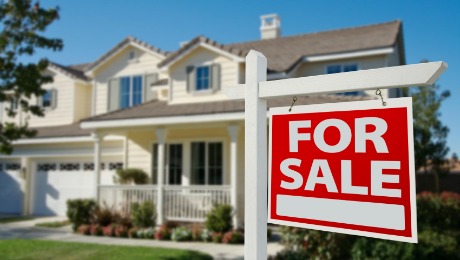 There are those in the housing industry that firmly believe summer is the worst time to try to sell a property. The arguments are that people are too busy during the summer months with vacations and family activities. Others explain that for families with children, the real summer may very well cover only three months depending on various school schedules. Some are from May through the end of July and others begin in June and end in August. This small window of opportunity makes it tough to find and buy a new home plus organize a move.
The website moving.com reports that the busiest time for relocation activity in the U.S. is from May through August. Of course those home sales likely closed well before the summer, but regardless of when they did, summer is definitely the time of year when most people prefer to move.
So, anyone interested in selling a home during the summer needs to be aware that things have to happen at lightning speed. Competition from leftover springtime listings may create a flooded market, depending on where you live. A seller's goals should be to get a hopeful buyer's attention, bring them in and wow them. So, how do you attract summertime buyers? Read on…
What looks in looks out
That means, in order to entice a would-be buyer, a home's exterior must be inviting and immaculate. Most house hunters drive around checking out listings in person before they ever make an appointment for a showing. If your yard and home look less than perfect, don't expect to sell it anytime soon. Time is of the essence for summertime home shoppers, so you will need to pull out all of the stops such as regularly mowing the grass, keeping natural areas, flower beds, walkways, and driveways, tidy.
Summertime curb appeal
This will differ from the type of curb appeal you create during the rest of the year, because you need to have the immediate "wow!" factor. This can be achieved with freshly mulched beds, colorful pots of annuals, and whimsical touches, like a garden or mailbox flag or beautifully landscaped side garden or bird sanctuary. Other ideas are to paint the front door a bright and inviting color or decorate the home's front steps or exterior entrance with new house numbers or topiaries. Look into recent outdoor design trends and what is currently "hot". The message you want to get out is, "This is a great place to live!"
Spend a little money
Examine things with a critical eye and focus on the home's outside aspects, because that is truly the way to hook prospective buyers. Should outdoor furniture, cushions, welcome mats, planters or flower pots be replaced with new ones? Is there a drab corner of the yard, porch, patio, or deck that could use a little extra effort? Would hanging plants and wind chimes help, or perhaps new front door hardware? Sites such as Pinterest and Houzz are chock full of both DIY and inexpensive ideas for playing up the charms of summer. If you need a little inspiration, check out these 60 ideas from Martha Stewart: http://www.marthastewart.com/274784/60-summer-decorating-ideas/@center/276964/60-days-summer#907180
Easy, breezy interior
Now that you've given full attention to what's outside, it's time to allow the clean, casual, and calm vibe of summer inside, where it will really count! Sparkling bare floors and windows free of heavy curtains and blinds will create instant tranquility. Consider removing some window treatments all together or replacing them with gauzy sheers. Perhaps use white, cream or neutral accents to further impart a feeling of summertime fresh. Highlight rooms with glass vases or Mason jars full of casual cuttings of hydrangeas, white roses, gardenias or daisies. Also use natural objects that reflect the setting such as stunning collections of stones, shells, pinecones, sea glass or bowls of luscious summer fruits.
Why not have a look at the two films: The Great Gatsby (Nick Carraway's cottage-1974 version) and Something's Got to Give with Jack Nicholson and Diane Keeton. Both were set in The Hamptons during the summer, and let's just say both interiors hit the nail on the head!
Make your listing convenient to show
Be willing to work around the buyer's schedule and allow showings after 5 pm. Due to Daylight Savings time, the hours of light are extended, so your should be too.
Keep the temp comfortable
Rather than keep the thermostat set on 85 to save a little money, keep the house pleasantly cool. Use fans if necessary to circulate the air. Just make sure that the home is not stuffy and hot or freezing, which would be a real deterrent!
Summer aromatherapy
Ok, we all know about the power of positive scents. Be careful however, with heavy florals and perfumes. Citrus scents are perfect for this time of year. Also the naturally sweet aroma of a freshly cut watermelon, strawberries, peaches, lemons, limes, or clean, crisp cucumber is surprisingly inviting!
Seasonal hospitality
What would Aunt Bea have on hand for hungry house hunters in the heat of July or August? Chances are it would be a frosty pitcher of lemonade and a few homemade sugar cookies.
Subscribe To Our Newsletter
Sign up with your email address to receive news and updates.