New Home Sales Up 18.6 Percent in May
August 13, 2014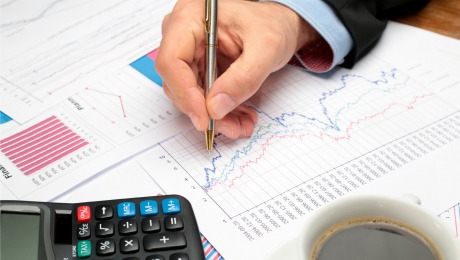 Before moving on to the actual numbers and locations where the nation's housing market is booming, let's first review why this is such a positive development in the first place:
The statistics for new home sales track the number of newly built residences in the U.S. Those figures serve as direct economic indicators and are recorded monthly by the U.S. Census Bureau.
New home sales begin a chain reaction of consumer spending for a huge variety of goods and services.
Because of this symbiotic relationship, new home sales usually always provide an accurate assessment of how the national economy is really doing. For example, historically, a lag in new home sales is often the first signal that the economy is slowing down.
The GDP or Gross Domestic Product measures the economy in the U.S. It is calculated based on the dollar value sum of the goods and service that are produced within a certain period of time. That is, the GDP, is measured on a weekly, monthly, quarterly, or yearly basis. Since the GDP assesses what U.S. citizens both earned and spent, it is an effective means to gauge the health of the country's economic picture.
The GDP is largely influenced by new home sales. That is because a home is usually the largest single purchase that an individual or couple makes in their lifetime.
Before, during, and after the home buying process, a long list of goods and services are required, requested, and paid for. Aspects such as construction, home furnishings, subcontracting services, and money charged for inspections, permits and closings, are considered residential investments. Other funds that are measured via of the GDP go towards mortgage payments and utilities. These are known as housing services.
Considering the snowball effect that a home purchase has on such a large segment of the economy, it becomes easy to understand that all of these components are connected and depend on each other. Next, reflect upon everything that is needed when one owns a home. For a given local economy, just a handful of home buys can dramatically affect retail sales plus the demand for services, such as landscaping, remodeling, plumbing, and so on. On the flip side, when real estate sales and new construction are slow, there is a trickle down effect. This phenomenon impacts a variety of factors, such as the unemployment rate, home values, individual equity, and consumer spending.
So, when new home sales are up, it's good news all around!
The National Association of Home Builders (NAHB), published a press release in late June announcing that for May 2014, the sales of newly-built, single-family homes was up by 18.6 percent. Please note that this figure reflects a seasonally adjusted rate of 504,000 units for May alone. Both the U.S. Census Bureau and the U.S. Department of Housing and Urban Development (HUD) have confirmed that this figure reflects the highest rate for new home sales since May 2008. To put things into perspective, that is back when iPhones were less than a year old, George W. was President, Rhianna and Chris Brown were still an item, and No Country for Old Men won the Oscar for Best Picture.
Those in the home building industry have been breathing sighs of relief, especially after 2014's initial slow start. The chief economist for the NAHB, David Crowe, commented, "As job creation continues, we can expect further release of pent-up demand and continued gradual growth in the housing recovery."
As for exactly where the picture is so rosy, it's good news everywhere! According to the NAHB's report, "Sales rose 54.5 percent in the Northeast, 34 percent in the West, 14.2 percent in the South and 1.4 percent in the Midwest."
Sellers will be pleased to hear that it's still their ballgame, thanks to the fact that inventories throughout the nation remain low, with a 4.5 month supply when averaged out against the current rate of sales.
Subscribe To Our Newsletter
Sign up with your email address to receive news and updates.