Investors cause real estate prices to surge in some markets
August 15, 2014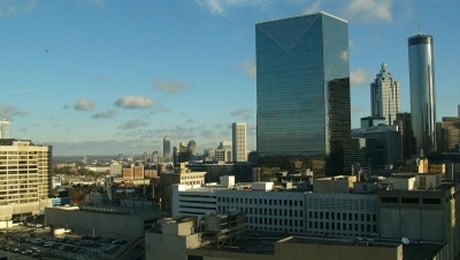 While the real estate market has improved over the last few years, a few challenges remain, including home affordability and the ability for first time buyers to obtain financing. Now it seems that, in some markets, opportunistic investors are wiggling in and helping causing home prices to surge. Of course this was a huge phenomenon immediately following the home mortgage snafu. However, it seems now that a new wave of investors has stepped up to the plate. While the greater presence of investors in real estate can sometimes hamper the average or first time buyer, there is a silver lining. Money pumped into the market from investors can help raise demand, improve home prices, and rid depressed areas of their abundance of foreclosures.
In July, New York Times contributor, Floyd Norris, reported that lately, institutional buyers have been busily buying up inexpensive homes and distressed properties throughout the country. Institutional investors are organizations that combine assets and invest jointly in securities, property, and other investment opportunities. His article was based on recent RealtyTrac findings that listed 16 U.S. markets where these types of home purchases are on the upsurge.
In examining data from the Standard & Poors/Case-Shiller indexes, it is obvious that in a few of the nation's large metro areas, lower priced and distressed home sales have been steadily increasing. Moreover, compared to the 2012 records from the Standard & Poors/Case-Shiller, sales price indexes, current prices in those property categories are soaring. A few of the markets that have experienced tremendous increases in the percentage of modestly priced home sales are: Atlanta, Phoenix, Las Vegas, Miami and Minneapolis. According to the NYTimes story, in Atlanta, prices for lower priced homes have more than doubled since March of 2012.
See related post: Report Reveals Higher Risk of Property Valuation Fraud Nationwide.
Figures from RealtyTrac show that institutional investors have been the driving force in Atlanta and account for 14 percent of the homes purchased within the last eight quarters. RealtyTrac analysts revealed that among those investors, the majority are private equity firms, hedge funds and pension systems. Those institutional investment organizations all seem to have the same goal: purchase lower priced properties in large numbers and rent them out. One of the problems associated with these types of buyers is that they are seldom from the area where they are buying up all of these homes. This fact has served to shut out local investors and has created frustration among traditional and first-time buyers looking for more affordable starter homes. Daren Blomquist, who is a RealtyTrac vice president commented that, "Local investors have been telling us for some time that the institutional investors are pushing up prices, particularly at the foreclosure auctions, beyond what the local investor is willing to pay."
Blomquist went on to explain that the home sales data his firm has compiled makes it clear that the nation's housing recovery was given a boost by investors and cash buyers.
Among the 16 metro areas where basic properties are seeing huge price gains, the range of what is considered a modestly priced property certainly varies. For example, in Los Angeles, San Diego, and San Francisco, the cheapest group of properties rings in at just over $400,000. Even so, that is California and buyers expect to pay more. RealtyTrac's analysts pointed out that in the Golden State, housing markets have not seen as much action from institutional investors.
Nonetheless, the data shows that, "Prices are up nearly 50 percent in Los Angeles and San Diego, and by more than 70 percent in San Francisco."
To see the graphs of just how quickly prices have gone up in the other 15 metros, please use this link.

Although it was included in the top 16 for brisk sales within the lower priced home category, the Big Apple was the slowest. Lower priced homes there were only up by 10 percent. So, are you curious if there are still a few serious opportunities in any of those investor-hungry markets? Here's a look at several promising listings from Trulia:
Subscribe To Our Newsletter
Sign up with your email address to receive news and updates.