Home Sales in Top 25 Cities Beating National Averages
August 15, 2014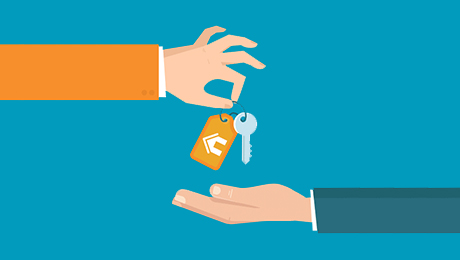 Anyone who has shopped for a home or considered putting their home on the market, has no doubt eyed a few critical real estate statistics. A number of agencies, analysts, firms, and organizations periodically track home sales data. Factors such as home values, DOM reports, list prices and sales prices all serve as excellent indicators for a wide variety of interests aside from hopeful buyers and sellers. From bankers and economists to home builders and Realtors, the interpretation of housing market stats offers a huge range of indications and predictions.
Have you ever wondered a little about the method to the madness involved in discovering what drives home prices in the U.S.? One approach is to analyze total home sales figures and then pinpoint the areas where the housing market is the most active. The 113-year old equity research and financial firm, Sterne Agee, recently released its report, which focused on the homebuilding sector. According to two of the company's analysts, the firm's goal in reviewing such information is to, "better understand supply and demand trends that may affect pricing power, competitive threats, and profitability."
For their purposes, Sterne Agee's analysts tracked the markets and came up with the top 25, which characterized the locations for 68.5 percent of all home sales in the country. Their data was collected for the month of May 2014 and those findings were published in late June. The study compared activity in the top 25 markets with the national market.
In terms of completed sales, the Sterne Agee report showed that although compared to May 2013, home sales declined, the top 25 fared much better. Nationally completed sales dipped 8.2 percent in the y-o-y snapshot, in contrast to a 6.2 decrease in completed sales among the leading 25 cities. However, four of the top areas had gains, with Austin, TX leading the way with a solid 4.1 percent increase in completed home sales.
For pending sales, it should be noted that among the 25 leaders, only 18 of them were able to provide statistics for the month of May. Pending sales represent open contracts for properties that have yet to be closed upon. The pending sales tallies within those 18 metro markets dropped an average of 0.3 percent. This is much better than the national figure, which fell by 9.4 percent. Again, in the positive 18, eight cities reported an increase in their pending sales. For four of them – Charleston, Denver, Jacksonville and Sarasota – May marked a three-month period of positive pending sales numbers.
Another indicator the Sterns Agee analysts looked over were the inventories of available single-family properties that were for sale in May. Housing analysts and economists view markets that have a supply of homes for sale that will last under 6 months as sellers' markets. Such a time frame represents the supply and demand chain. It also presents the opportunity for sellers and homebuilders to raise their prices. In May, on the top 25 cities list, the inventories of homes for sale represented a supply that would only last for 4.1 months. The national average was 5.6 months.
Finally, the Sterns Agee analysts compared the average median price growth between the national figures and the fast-paced top 25. The chief analysts, Jay McCanless and Annie Worthman, suggest that home price trends directly influence what builders will charge for new construction. Within the top 25 markets, the median price growth saw a 7.7 percent increase. Nationally, the average median price growth only grew by 3.8 percent. These figures were y-o-y comparisons.
To see the graphs that illustrate these trends and to discover exactly which cities were in the top 25, please visit this link.
In considering this information, it helps to know what the U.S. Existing Home Median Sales Price is. The most current figure is for June 2014 and stands at $223,300.00. This reflects an increase of 5.33 percent from May 2014 and 4.35 percent from one year ago.
So, let's see what that average price point of around $223,300.00 will get you in 5 of the hottest 25 U.S. markets:
Austin, TX – Featured listing in an across the board Exemplary school district: http://www.trulia.com/property/3150417997-15206-N-Flamingo-Dr-Austin-TX-78734
Baltimore, MD – Check out this historic turn of the century charmer: http://www.trulia.com/property/3007299266-4402-White-Ave-Baltimore-MD-21206
Charleston, SC – Live the Lowcountry dream right here: http://www.trulia.com/property/3162631425-726-Ponderosa-Dr-Charleston-SC-29414
Charlotte, NC – Grab the good life in the Queen City in this new construction single-family model home: http://www.trulia.com/property/3079231229-Aberdeen-Plan-in-Creekshire-The-Estates-Charlotte-NC-28278
Chicago, IL – Immaculate stunner right in the Windy City: http://www.trulia.com/property/3053183059-7002-W-Henderson-St-Chicago-IL-60634
Subscribe To Our Newsletter
Sign up with your email address to receive news and updates.