Pending Home Sales Rise in May
August 23, 2014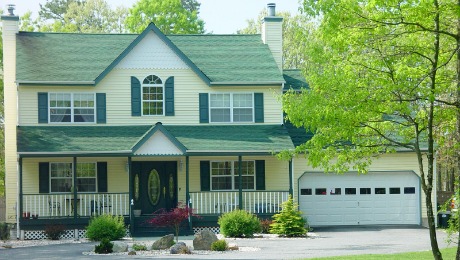 Pending home sales saw a dramatic rise in May, according to information released by the National Association of Realtors (NAR) in late June. Lower mortgage rates and increased inventory are attributed as the driving forces behind the change, with all four regions of the nation seeing increases.
According to a June 30 press release from NAR, the Northeast and West experienced the largest gains in pending home sales. The Pending Home Sales Index (PHSI) in the Northeast jumped 8.8 percent to 86.3 in May, bringing it 0.2 percent above a year ago. The index in the West rose 7.6 percent in May to 95.4; however, the index remains 11.1 percent below May 2013.
In the Midwest, the index increased 6.3 percent to 105.4 in May, but is still 6.6 below May 2013. In the South, the PHSI gained 4.4 percent to 117.0 in May, but is 2.9 percent below a year ago.
Why you should care about pending home sales…
So why is it a good thing when pending home sales increase? In simplest terms, pending home sales activity is an indicator of both buyer demand and market supply. When pending home sales are up, it generally means that there is both a larger availability of homes on the market and the demand for those homes is getting stronger. And because real estate sales have a large impact on the overall economy, better pending home sales figures typically mean a healthier national economy.
When pending home sales are on the rise, it also indicates that more people are able to apply for and possibly get approved for home financing. The availability of financing is a huge factor in a healthy real estate market; after all, if people can't get the loans they need to pay for homes, the only ones who would be able to buy them would be investors and wealthy individuals.
Furthermore, when pending home sales are higher, it indicates a healthier job market, as steady income and employment are key eligibility requirements for securing a home loan. Recent reports have shown that U.S. jobless claims are lower and certain industries are really ramping up their hiring activity. This is great for many reasons, but when it comes to real estate, it's an enormously positive sign. When people are able to work, they're able to bring in money and, more importantly, put that money back into the economy through purchases – and home purchases are a biggie.
Still room for improvement…
Although the positive monthly gains are good signs, NAR chief economist Lawrence Yun cautions that affordability and access to credit are still areas of concern for first-time buyers, who accounted for only 27 percent of existing-home sales in May. First-time home buyers often carry student loan burdens and have lower credit scores, making it more of a challenge for them to secure home financing. However, with access to lower rates and special types of affordable mortgages (like FHA loans) it's not all 'doom and gloom' for younger buyers.
"The flourishing stock market the last few years has propelled sales in the higher price brackets, while sales for homes under $250,000 are 10 percent behind last year's pace. Meanwhile, apartment rents are expected to rise 8 percent cumulatively over the next two years because of tight availability," said Yun. "Solid income growth and a slight easing in underwriting standards are needed to encourage first-time buyer participation, especially as renting becomes less affordable."
Yun anticipates existing-home sales to drop 2.8 percent this year to 4.95 million, compared to 5.1 million sales of existing homes in 2013. According to the NAR press release, the national median existing-home price is projected to grow between 5 and 6 percent this year and in the range of 4 to 5 percent in 2015.
So while sales may lag slightly, the prices are expected to continue to rise. For those who may be on the fence about purchasing a home this year, it may be wise to lock in a low rate soon and buy before the median prices rise.
For more information on today's mortgage rates, financing opportunities for first-time buyers, or making the switch from renting to owning, contact an eLEND mortgage expert today by calling 800-634-8616. You can also chat with a licensed mortgage professional online or submit your information through the "Get My Rate" form on this web page and an eLEND representative will contact you.
Subscribe To Our Newsletter
Sign up with your email address to receive news and updates.