Real Estate Inventory Grows 15.4 Percent in May
August 25, 2014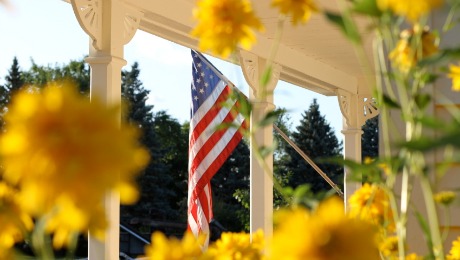 A year ago, the U.S. real estate market was in short supply. Now it appears things are changing, as real estate site Movoto reports a moderate yet impessive gain in inventory.
According to Movoto's State of the Real Estate Market report, June 2014 edition, there were 104,157 homes on the market, compared to 90,264 the year prior. This represents a 15.4 percent increase year-over-year. This is a pretty significant change, as the market actually saw a 22.9 percent decrease from May 2012 to May 2013. This just goes to show what a difference a few years can make!
Movoto also reported that 29 U.S. cities saw year-over-year inventory gains. Mesa, AZ led the group, with a nearly 83 percent boost in available homes. Las Vegas, NV; Fresno, CA; Phoenix, AZ and Sacramento, CA rounded out the top five on the list with year-over-year gains of 68.8, 68.5, 66.5 and 61.7 percent, respectively.
Movoto also pointed out that Texas markets are contiuing to lag behind the rest of the nation in terms of inventory, which helps explains why median list prices in the Lone Star State are rising on average.
Speaking of median list prices, Movoto revealed that the list price per square foot index climbed 7.3 percent from $172 in May 2013 to $184 in May 2014. Of the cities that experienced gains in median price per square foot, Chicago, IL saw the largest increase of 27.6 percent. Houston, TX came in second with a 27.5 percent gain and Nashville, TN came in third with an 18.6 percent gain.
In terms of price per square foot, the Windy City may have had the biggest jump, but San Francisco remains the most expensive market surveyed by Movoto in those terms. The median price per square foot in San Francisco was reported at a whopping $720, with Washington, D.C. coming in second at $478 and Los Angeles in third place at $452.
The high prices per square foot are directly related to the low inventory in these notoriously high-demand markets. While inventory could continue to improve overall throughout the nation, the high-demand markets may always have a bit of a struggle. However, there are still some bargains to be found in these areas (relatively speaking).
Here are a few more affordable listings we found in the three markets with the highest price per square foot – San Francisco, Washington, D.C. and Los Angeles:
In San Francisco:
155 Tucker Ave.
2 beds, 1 bath
810 sqft
Price per sqft – $493
Great starter home or investment property.
In Washington, D.C.:
1440 W St. NW Apt. 405
1 bed, 1 bath
650 sqft
Price per sqft – $65
Cute and cozy unit in co-op.
In Los Angeles, CA:
1457 Reeves St. Apt. 104
2 bed, 2 baths
1,894 sqft
Price per sqft – $395
Gorgeous and spacious condo in Beverlywood.
Subscribe To Our Newsletter
Sign up with your email address to receive news and updates.