Risk of Property Valuation Fraud up Nationwide
August 27, 2014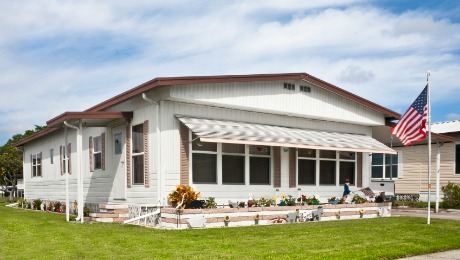 The value of real estate property can be affected by several factors, including the value of surrounding properties. Unfortunately, this can leave neighborhood markets vulnerable to property valuation fraud – the practice of artificially boosting a property's value by controlling a majority of the surrounding properties.
According to a July 2 press release from First American Financial Corporation, Interthinx, a subsidiary of the company, found that property valuation fraud is up 27 percent from the last quarter and is up 17 percent from a year ago. The increase is most likely due to investors in certain areas purchasing and listing multiple properties in the same neighborhood and controlling the price of properties to their advantage, the press release stated.
Another contributing factor to the increase in valuation fraud was observed to be the rise of properties being appraised well above traditional valuation thresholds. While certain guidelines and regulations have been put into place to prevent home appraisers from inflating a property's value, these rules have had less-than-positive feedback from professionals in the industry.
With the latest findings from Interthinx's 2014 Mortgage Fraud Risk Report, it appears these new rules may not protect the market from inflated values as much as people had hoped.
"This quarter's report is a reminder that lenders need to be aware of emerging fraud risks," said Jeff Moyer, president of Interthinx. "The rise in property valuation risk is troublesome because collateral values are a critical element in making sound lending decisions. To make lending decisions with increased confidence in the loan's quality, we recommend that lenders use automated tools early in the valuation process to double check opinions of value, quality of work and regulatory compliance on issues such as licensing."
Some key findings in the report include…
California continues to be the riskiest state with a Mortgage Fraud Risk Index of 146 and it contains eight of the 10 riskiest Metropolitan Statistical Areas (MSAs) and eight of the 10 riskiest ZIP codes. Interthinx also reports that California continued to dominate the type-specific lists with four of the 10 riskiest MSAs for property valuation fraud, seven of the 10 riskiest MSAs for identity fruad, six of the 10 riskiest MSAs for occupancy fraud and eight of the 10 riskiest MSAs for employment/income fraud.
The top 10 riskiest states in Q1 2014 were California; Washington, D.C.; Florida; Maryland; Arizona; Connecticut; New Jersey; Maine; Arkansas; and Colorado. This is the first time since the report's inception in 2009 that Nevada is not in the top 10.
After being absent from the the riskiest MSAs for quite some time, The Miami-Ft. Lauderdale-Pompano Beach, Florida MSA reappeared this quarter as the ninth riskiest MSA in overall fraud risk with an index of 136, sixth riskiest for property valuation fraud and forth riskiest for occupancy fraud.
You can read the full report from Interthinx here.
Subscribe To Our Newsletter
Sign up with your email address to receive news and updates.