Do Home Security Systems Lower Your Homeowners Insurance?
September 5, 2014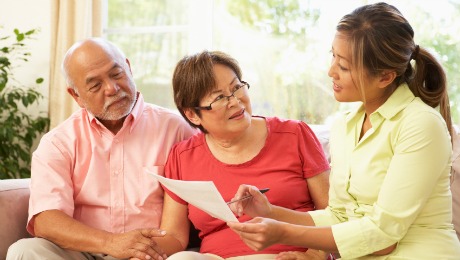 According to a CNN Money article published in 2013, the average annual cost of a homeowners insurance premium increased 69 percent over the previous decade to $1,000. Why are the rates climbing at such a rapid rate? This is a question on many homeowners' minds. The answer, it seems, lies in the fact that homeowners insurance is considered one of the least profitable types of coverage. According to the National Association of Insurance Commissioners (NAIC), firms have, on average, lost money on these policies over the last 10 years.
With the rate of homeowners insurance getting higher, more people are searching for ways to save on their premiums. Home security is one such way of doing so, according to an industry professional. Michael Barry, a spokesman for the Insurance Information Institute, was quoted as saying the following in a blog post by Home Security Store, a company that sells a variety of home security products:
"The majority of insurance companies offer discounts for alarm systems. Homeowners should check with their individual carrier to determine the amount and availability of the discounts."
For even more savings, homeowners who live in gated communities may also be entitled to a discount on their insurance premium. According to Bankrate, that added layer of protection could earn homeowners a 5 to 20 percent credit on their premium.
The same article also states that some insurance companies are especially impressed with the new generation of high-tech sensory alarms that can detect water or natural gas leaks. And since early detection can save your home from potentially expensive repairs, it's no surprise that insurance companies are willing to reward proactive homeowners with a credit between 5 and 10 percent on their premiums. And since water detection alarms are fairly inexpensive, investing in one is a no-brainer.
Here's one from Honeywell for about $40 on Amazon.
And here's an even cheaper battery operated one from The Home Depot.
As for full security systems that protect against intruders, carbon monoxide, fire and just about anything else, the prices can vary widely. If saving money is your main focus, it's probably best not to go overboard with home security. Instead, invest in something that is reasonably priced but will still offer you (and your homeowners insurance company) peace of mind.
Related: Find additional ideas for lowering your homeowners insurance
Additional Story Resource:
http://time.com/money/2793892/homeowners-insurance-covered-dont-be-so-sure/
Subscribe To Our Newsletter
Sign up with your email address to receive news and updates.