Report Says Housing Could Improve This Fall
September 16, 2014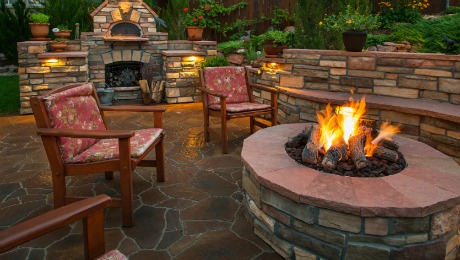 An early September report by CNBC's Diana Olick, author of the Realty Check column and frequent contributor to the NBC Nightly News and Today programs, ignited hope among the nation's housing market watchers. The evidence was supplied by information collected by Redfin, a real estate brokerage firm that does business in 25 of the largest U.S. housing markets.
In real estate circles, spring and summer are regarded as the busiest times of the year. However, this year saw those typically hot times for home sales a bit cooler than usual. Another given among housing pros, is that fall is when things begin to slow down. These trends are fueled by the fact that home buying families with children take care of searching, buying and moving, before the school year begins.
Many believe that this past spring and summer, many areas saw fewer home sales because of rising home prices fueled by a thinning inventory of affordable single-family properties. Now, Redfin's report predicts that there could very well be a rebound during the autumn of 2014. The firm is anticipating that home sales after Labor Day will be the best in 5 years.
One key factor that Redfin's analysts think will contribute to a higher rate of sales is that many sellers are beginning to lower their list prices. It was also noted that, "The number of homes that sold above list price in July was down nearly 26 percent from a year ago." That marked the largest decrease all year and is extremely significant because of its timing.
Other markers the study points to that should increase sales before December are continuing low mortgage rates, increasing inventories, and price reductions from sellers who listed months ago and are ready to move on. In fact, Redfin's analysts say that prices are likely to continue to go down and will lead to, "the first three-month price decline since the fall of 2012."
The firm compiles most of its findings from MSL information that deals with list prices and sale prices. It also surveys real estate agents who are in the field, dealing with buyers and sellers on a daily basis. Several findings that led Redfin to make the encouraging prediction about this fall were:
Fewer homes are selling for above list price.
Only 20 percent of homes this past July sold above their list price compared to 27 percent one year ago. This phenomenon was seen in large cities, such as San Francisco and Washington, DC, where inventories were tight and bidding wars ensued. For this to take place in what should have been a hot time for home sales leads analysts to the notion that scores of listings that did not move over the summer will experience price reductions.
The real estate agents that took part in Redfin's survey on the current climate for home sales, reported that they are seeing a heightened amount of negotiation between hopeful buyers and sellers.
Home price appreciation is slowing down.
A slowdown in the rate of home prices is also expected to entice more fall buyers than usual. Redfin reports that July figures for home price growth were flat in July for the first time in 5 months.
To see comparative charts on home sales data for the metros that were included in this study, see the full Redfin report.