The FHA Announces Elimination of Post Payment Interest Charges
September 25, 2014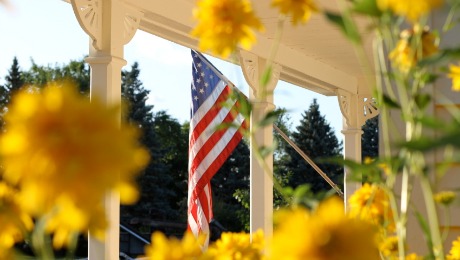 For many years, FHA home loans have been an extremely popular method of home financing, particularly for first time buyers. Now, the Federal Housing Administration (FHA) has announced the elimination of a certain penalty that should make the program even more popular.
Post Payment Interest
Over the past ten years, many borrowers who held FHA home loans were required to pay interest on their mortgages after their principal debts were paid in full. The policy was instituted as a financial safety net for the Federal Housing Administration. In the past, any borrowers who prepaid their FHA-insured mortgages were expected to continue paying on the interest accrued after the date their loans were paid off. Termed a "prepayment penalty", it was considered an expensive part of the FHA loan agreement for many middle income and first time home buyers. The added expense was more burdonsome when mortgage rates were high.
The announcement that this practice will be nixed came in the form of a HUD press release at the end of August. The new ruling applies to FHA-insured mortgages slated to close on or after January 21, 2015. According to the official statement, "Lenders are explicitly prohibited from charging borrowers post settlement interest, which is broadly defined as a prepayment penalty by the Consumer Financial Protection Bureau (CFPB), for all FHA Single-Family mortgage products and programs."
The policy previously allowed its approved lenders to charge borrowers an entire month of interest when they either sold or refinanced their properties. The fact that this was allowed even after individuals successfully paid off their home mortgages before they were due caused hundreds of FHA-loan holders to pay what now appear to be unnecessary charges.
In the last few years, numerous agencies have cried foul when it was revealed that borrowers with ties to certain FHA fund sources, such as Fannie Mae and the Department of Veteran's Affairs, were being hit with these charges. It would happen like this: If a loan was paid off at the beginning of the month, lenders were still within their legal rights, based on the previous loan guidelines, to continue charging the borrower interest through the end of the month.
In 2013, the Consumer Financial Protection Bureau began reviewing this matter. It was also pointed out that the Dodd-Frank financial reform legislation, which went into effect in 2010, forbids such penalties.
The recent announcement was welcome news to the National Association of Realtors, who has questioned the FHA's policy on this matter for years. NAR analysts estimated that in 2003, borrowers who sold or refinanced their homes ended up paying almost $690 million in additional interest charges. When news of this policy change came out, NAR president Steve Brown, noted that, "It was long overdue and should result in cost savings for millions of Americans who rely on FHA-insured loans to purchase their homes."
The new change in policy, simply put:
Beginning January 21, 2015, FHA-approved lenders may only collect interest by the closing date of a home sale or refinancing. Charging interest beyond that date is prohibited.
This change is likely to further bolster the FHA loan program's popularity among home buyers across the nation, many of whom may have been unaware of the penalty before. Now that the word is out that FHA loans are even better and more supportive of home buyers' finances, perhaps we will soon see a boost in FHA loan applications.
Subscribe To Our Newsletter
Sign up with your email address to receive news and updates.