New HUD Secretary Has Plans to Expand the U.S. Housing Market
September 27, 2014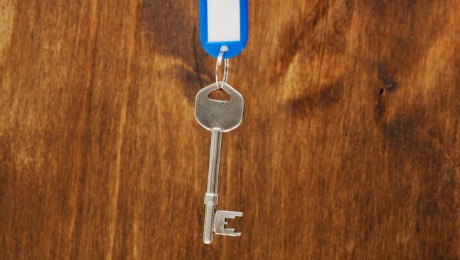 Just in case you missed it, on July 28th the former mayor of San Antonio, Julian Castro, was sworn in as the latest Secretary of the U.S. Department of Housing and Urban Development (HUD). At Castro's swearing in, President Obama affirmed his belief that Castro is an excellent choice and will continue to strengthen the housing market, connect neighborhoods with better schools and employment opportunities, plus provide veterans in need with quality housing.
As mayor of San Antonio for five years, Castro worked diligently to revitalize the city, which is the 7th largest in the country. He explained that the nation "is in a century of cities – America's cities are growing again and housing is at the top of the agenda." Secretary Castro stated that he has a strong desire to make housing affordable so more Americans can achieve the dream of home ownership.
On September 16th, Secretary Castro made his first major policy speech. He urged policymakers to get on board and identify ways to fortify the U.S. housing market. Castro feels that after the mortgage crisis, lenders have been under fire and a negative stigma is now often tied to homeownership. He says he wants elected officials to assist the mortgage industry by promoting the positive impact of owning a home. Castro says he believes a key action is to also ease some of the more strict credit guidelines that were established in response to the housing crisis.
In his speech, Castro articulated support for a bipartisan Senate bill that would reform the housing finance system. The new HUD Secretary also discussed the need to give lenders more confidence about extending credit to hopeful future home buyers. Castro noted that he supports a plan already outlined by the FHA's commissioner, Carol Galante. One major part of the plan is a program to counsel new homeowners. The program, Homeowners Armed With Knowledge (HAWK) proposes to guide borrowers through strategies that will save the average mortgage holder close to $10,000 over the life of their loan.
Another component that is proposed to drastically reduce the risk of loan defaults is the Loan Qualify Assessment Framework. Its goal is to give lenders well-defined underwriting guidelines that should help them identify and gauge risky lending situations. Castro stated that, "By clarifying the compliance process, we're giving lenders the confidence they need to lend."
Castro also backs the housing finance reform bill co-sponsored by Senate Banking Committee leaders Tim Johnson, D-S.D., and Mike Crapo, R-ID. The goal of the bill is to dissolve Fannie Mae and Freddie Mac but still establish a new governmental safety net for the private securitization market. The bill is currently being questioned by key Democrats, even though it passed the Senate Banking Committee with support from members of both parties.
"The bipartisan passage of Johnson-Crapo by the Senate Banking Committee was a huge step forward," Castro said. "Now we must keep pushing until housing reform legislation gets over the finish line, once and for all."
On September 22nd HUD's new secretary elaborated on his plans for the future of the nation's housing industry. Castro expressed his intention to streamline the partnership between HUD, the FHA and their lenders by clarifying the language used in insurance policies and the agencys' handbooks. The main goal is to improve understanding and lessen the risk of default.
"By clearing up the compliance process, we're giving the lenders the confidence they need to lend while also protecting our financial health," Castro explained.
During his tenure as San Antonio's mayor, he spearheaded major improvements to the city's downtown and older neighborhoods. All told, Castro's efforts yielded more than $350 million in private sector investment alone.
More HUD Related Posts You Might Like:
HUD to Offer Disaster Assistance to AR Storm Victims
HUD Awards $29 Million to 26 HIV-AIDS Housing Programs
HUD Awards $57 Million to Public Housing Authorities to Promote Family Self-Sufficiency
Subscribe To Our Newsletter
Sign up with your email address to receive news and updates.