Changes in FICO Policy May Help Boost Homeownership
September 28, 2014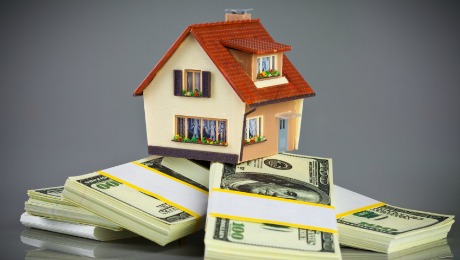 Before discussing these changes, let's first have a little refresher. FICO is an acronym for the Fair Isaac Corporation. Since 1956, the firm has specialized in tracking data that analyzes and predicts financial outcomes in the form of credit scores. The goal is to assist lenders in identifying borrowers who may be at risk or have difficulty paying back funds they assume responsibility for.
Credit scores range from 300 to 850, and in the past, a score over 785 was considered high. To calculate these scores, FICO analysts examine and rank individuals based on 24 months of collected data that tracks credit behavior.
After the mortgage crisis, most U.S. lenders tightened their guidelines in order to avoid another financial collapse. While it was likely a necessary change, it did make it tougher for those with iffy credit to secure home loans. And although credit is starting to open up again, potential borrowers with lower credit scores may be suject to higher interest rates. The FICO changes could help these borrowers secure a more affordable home loan.
See related post, "Understanding Your DTI Ratio."
In spite of the availability of loans for those with damaged credit, FICO is making other big changes to its scoring system. In 2013, most scores for Fannie Mae-backed loans were around 757. For the first quarter of 2014, they were closer to 741. To understand why this is significant, it should be noted that lower scores equal higher risk.
Even with the loosening of FICO score standards, home sales have not fully bounced back. Economists and housing market analysts are quick to point out that many factors are at play, aside from just more stringent lending practices. The big three are a high rate of college debt among the next generation of potential buyers, a sluggish job market, and fears about another housing collapse. In an effort to do its part and make things better for hopeful home buyers, FICO recently announced some changes to its credit score-rating program. Here is a breakdown of how things will change:
Consumers will get a break when they fail to pay a bill that has been turned over to a collections agency. In the past, this type of situation would have been documented on their credit report and remained there for 7 years. Now, it will be taken off their credit report as soon as it is paid off in full.
FICO will now reach out to those Americans who have credit issues as a result of outstanding medical bills. If everything else looks good, those potential borrowers could see a rise of up to 25 points in their credit scores. A FICO analyst illustrated how this could impact future homebuyers: "Consumers with scores above 760 points may receive a 30-year mortgage loan at 3.823 percent. For people with scores at 700 to 759, that jumps to 4.045 percent."
Of course such big changes will take some time to put into motion. U.S. lenders and banking firms will not be able to implement the new guidelines all at once. Analysts are estimating that the new credit rating system could take a full year or more before prospective borrowers begin reaping the benefits.
After the announcement was made, the NAR's president, Steve Brown, reacted favorably. He affirmed that the NAR would support the ongoing efforts of those within the housing and mortgage banking industries to create opportunities to gain access to credit for the nation's qualified home buyers.
Brown also issued the following statement:
"This move will ultimately make a real difference in the lives of millions of Americans, who have been shut out of the housing market or forced to pay higher mortgage interest rates because of flawed credit scores. Since the housing crash, overly restrictive lending has been the greatest obstacle to homeownership."
At eLEND, we offer a wide variety of home financing solutions including FHA loans for borrowers with less than perfect credit. If you have had credit issues in the past, we may still be able to help you achieve your goal of homeownership. Give one of our mortgage professionals at call today at (800) 634-8616 for a free rate quote and home loan consultation.
Subscribe To Our Newsletter
Sign up with your email address to receive news and updates.