Save Money for a Down Payment
September 29, 2014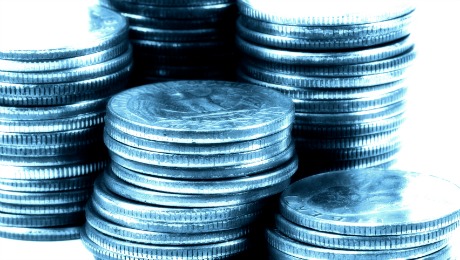 Because the typical down payment for a home purchase is usually 20 percent of the agreed upon price, coming up with that much ready cash is often an obstacle for many hopeful buyers. The National Association of Realtors reports that the U.S. median price for existing homes at the end of 2014's second quarter hovered around $212,000. That translates to a $42,400 down payment. For lots of us, that's quite a chunk of change and perhaps not so easy to come by!
The keys to saving a substantial amount of money for a down payment are:
Formulating a long-term strategy and sticking to it
Changing attitudes and behaviors about spending
Maintaining self-discipline and keeping your eyes on the prize-Home Sweet Home!
Leaving no stone unturned when it comes to finding opportunities to save extra cash for that down payment
Here are a few ways those "keys" can help open the door to your next home:
Create a monthly budget
Without setting some spending guidelines; securing a lump sum of cash will be difficult. Go over all of your monthly expenses and review how much cash is coming in, and which bills you are absolutely responsible for. It may be helpful to meet with a financial planner for a little extra help.
Pay off your credit cards
When you owe thousands on several credit cards, you will have a tough time saving extra funds. Strive to pay off any existing balances, and then put the plastic away for good! Doing this should also improve your credit score which will be a plus when you apply for a mortgage.
Evaluate what you can do without
This is how to find a little free money! Take a look at all of your non-essential expenses, and then decide which ones can go. Doing so and putting the extra cash aside is the best way to make real progress on filling your down payment piggy bank. If you are serious about saving up for a home you may want to cut out these extras:
Cancel unnecessary memberships
Cancel your gym membership, warehouse club card, magazine subscriptions, and cable.
Use public transportation
If you are making car payments, consider selling your car and using mass transit. In many cities, it's an easy proposition.
Visit your local library
Instead of buying media, use the library to check out books, cd's, and dvd's.
Shop second-hand, consignment and thrift stores
Shop at consignment and second hand stores for alternatives to over priced, trendy apparel.
Avoid high-end salons
Forget about those pricey salon appointments for manis, pedis, massages, and waxing – learn how to DIY! For haircuts, see if your friends have any level of expertise. Beauty schools and community colleges offer services at cut-rate prices so students can get in hands-on practice.
Use coupons
Save hundreds on your grocery bill, by using coupons and sign up for free, online weekly sales alerts. Also, try to purchase produce from local farmer's markets, where the items are local, fresher, and usually a bargain.
Learn how to do without the dry cleaners
Rather than taking shirts and nice clothing items to the dry cleaners, invest in a folding clothing rack for hand washables and a good steam iron and learn how to care for your wardrobe yourself.
Eat in!
According to the website, WiseGeek, "The average American household spends almost half of its food budget on eating out-of about $6,000 USD spent on food a year, about $2,700 USD goes to eating out. Alcoholic beverages alone contribute almost $500 USD to that budget."
Cooking at home is hands down the most economical and usually most healthy choice! Check out this website for 100 budget friendly, healthy meals to make at home: http://www.eatingwell.com/recipes_menus/collections/cheap_eats.
Rethink leisure time and put vacations on hold
You can save a bundle when you change the way you look at R & R. Instead of pricey getaways, learn how to "pretend" you're on vacation with casual picnics, daytrips, concerts in the park, bubble baths, nice home cooked meals, and afternoon naps. Relish the satisfaction that you are saving for something big, rather than just a week spent zipping down the slopes or lazing on the beach.
Make saving a game
As your down payment nest egg grows; you may be surprised at how good it feels to cut corners. Use your bank's online services and be diligent about checking your balances and expenditures. Make a game of it, where the object is to save a little more money each week. Before you know it, that down payment will be in hand!
Subscribe To Our Newsletter
Sign up with your email address to receive news and updates.