House flipping declines in the U.S.
October 5, 2014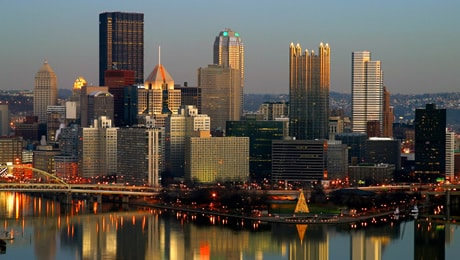 After the economic downturn, seasoned investors, foreign buyers, and plenty of newbies took advantage of a flooded foreclosure and distressed property market. The goal for the majority of them was to buy a property for a low price, fix it up and then sell it in a short time for a significantly higher price. Known as "house flipping," this long-standing practice among savvy real estate investors became highly common in the days of depressed real estate prices. RealtyTrac began recording these types of home sales in the first quarter of 2011.
Since 1993, RealtyTrac has served as an online marketplace for distressed home sales. Each month, it publishes its U.S. Foreclosure Market Report. In late July, the firm released its 2014 House Flipping Report for the second quarter of 2014. The report revealed that for Q2, around 31,000 single-family homes were flipped throughout the U.S. For the period, that represented 4.6 percent of all single-family home sales. That figure was down from 2014's Q1 of 5.9 percent. The gap was even bigger between the number of flipped home sales from 2013's second quarter, which made up 6.2 percent of all single-family home sales.
Along with the numbers of flipped homes that hit the market, the percentage of gross returns on the initial investment was also down. Investors saw a 21 percent gross return on their initial investments during 2014's Q2, compared to a 31 percent return seen in the y-o-y comparison. Even in the first quarter of 2014, the return was at a better rate of 24 percent.
Some wonder what is going on, especially since favorable mortgage rates are still the norm. The VP or RealtyTrac, Daren Blomquist, explained that those interested in profiting from house flipping will have to search harder for homes that are a good price and have the potential to be sold at a substantial profit. Blomquist reflected, "Home flipping is settling back into a more historically normal pattern after a flurry of flipping during the recent run-up in home prices in 2012 and 2013. Flippers no longer have the luxury of 20 to 30 percent annual price gains to pad their profits."
See related post: "Tips for Buying a Flipped House."
As for the current state of affairs discovered from Q2's flipped property sales data, a 21 percent return translates to an average gross profit of about $46,000. The still hot markets where investors are keeping distressed properties on the move are Phoenix, Los Angeles, and Miami.
Here are some other interesting points the RealtyTrac report brought to light:
During 2014's Q2, it took an average of 187 days from the purchase date of the distressed home until it sold again for a higher price. In Q1, it took 164 days and during 2013's Q2, homes were successfully flipped in just about 135 days.
Instead of smaller, older, lower priced homes; there was a 21 percent increase from one year ago of flipped sales that were made up of high-end properties. Current flipped home sales prices stand around $750,000 or higher and account for 4.10 percent of these types of sales.
The report also noted that homes priced from $400,000 to $750,000 made up 12.66 percent of flipped home sales during 2014's Q2.
Sales for potential flipped properties priced under $400,000, were down from one year ago.
After renovations were complete, investors saw the most favorable returns for homes listed for between $750 and $1 million. Those investors enjoyed a 41 percent average gross return.
Post-rehab properties in the $50,000 to $100,000 range achieved the second best rate of return at 37 percent. Next, at a 35 percent return, were homes that flipped for sales prices of over $1 million.
In the top 3 busiest cities: Phoenix, Los Angeles, and Miami, only Miami 's rate of home flipping rose in the y-o-y comparison.
These markets had the best rate of return on flipped homes:
Pittsburgh – 106 percent
New Orleans – 76 percent
Baltimore – 73 percent
Virginia Beach – 66 percent
Daytona Beach 63 percent
In terms of cash profits of more than $100,000 a flip, the standouts were:
San Jose
San Francisco
Los Angeles
Washington, D.C.
Seattle
Are you curious about what is on the market in the way of distressed listings in a few of these hotspots? Have a look at RealtyTrac.
Subscribe To Our Newsletter
Sign up with your email address to receive news and updates.