eLEND Welcomes Senior Industry Veteran Tim Yanoti
October 7, 2014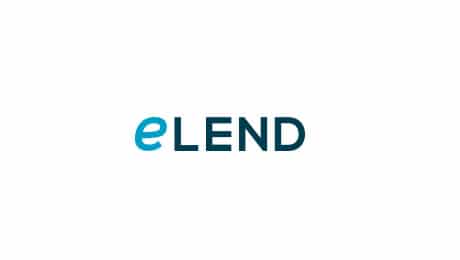 Parsippany, NJ October 07, 2014
American Financial Resources, Inc., ("AFR") one of the nation's leading independent mortgage originators, has appointed Timothy Yanoti as President and a Board Member, effective October 15th. Yanoti will assist with overall strategy, strategic partnerships and regulatory oversight to position the company for future growth.
Yanoti brings to American Financial Resources more than 25 years of senior executive leadership and brings strategic management experience in credit, risk management and operations within the residential mortgage sector.
Yanoti will be leaving Fannie Mae, where he is Head of Securitization. At Fannie Mae he had responsibility for the development of the Common Securitization Platform, the proposed future securitization utility for the US mortgage industry. He also led the design and development of Fannie Mae's securitization strategy and the rebuild of the company's securitization business and technology infrastructure. Yanoti played a leading role in communications and negotiations with key government officials, regulatory agencies and has been a frequent public speaker at industry forums.
Prior to joining Fannie Mae, Yanoti held a variety of senior management positions at General Electric Company including Head of Global Securitization for GE Capital and Head of Capital and Secondary Markets for GE Mortgage. Mr. Yanoti held the position of Senior Vice President and Head of Capital Markets for National City Corporation and was a board member of NatCity Investments. At NatCity he held broad capital markets responsibilities, including managing the company's capital markets strategy, origination pricing, hedging and sales execution for over $100 billion of annual residential and commercial mortgage production. He received his master of business administration degree from Cornell University and a bachelor of science in physics from Clarkson University. Prior to entering the finance and banking industry he worked as an aerospace and software engineer.
Richard Dubnoff, Chairman and CEO of American Financial Resources said, "We are thrilled to have someone with Tim's qualifications join our leadership team. Given the growth we are experiencing across our wholesale, correspondent and retail channels, Tim will significantly enhance the Company's capability to manage its day to day affairs and achieve its long term goals and objectives. We operate in a highly regulated environment and Tim's experience at Fannie Mae and [others] will help our organization stay at the forefront of regulatory compliance and best practices in addition to improving our operational efficiencies. We welcome Tim to the American Financial Resources family."
Tim Yanoti said, "AFR has a stellar reputation and one of the most diverse platforms of any independent mortgage bank.I look forward to working with the AFR board and management team as the Company continues to grow and enhances its reputation as a leader in the residential mortgage sector.
About American Financial Resources
Parsippany, NJ-based American Financial Resources, with over 400 employees nationwide, is a leading wholesale, correspondent, and retail mortgage originator and servicer of residential mortgage loans. AFR has residential mortgage banking licenses in all 50 states plus HUD, FHA, Fannie Mae, Freddie Mac, VA, Guaranteed Rural Housing and Ginnie Mae authority to underwrite and service mortgage loans. The Company's wholesale/correspondent division serves a nationwide network of more than 1,000 wholesale/correspondent brokers making it one of the largest providers of these services in the country. AFR's retail division originates loans under its eLEND.com brand with a specific focus on empowering consumers to make informed decisions through education about the mortgage process.