eLEND Welcomes John Samanns as CIO
October 16, 2014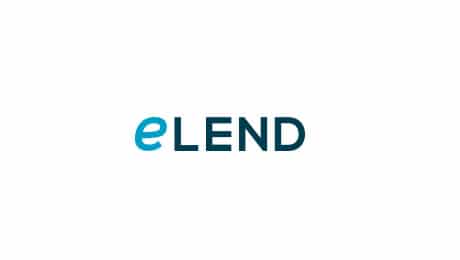 Parsippany, NJ October 16, 2014
American Financial Resources, Inc., ("AFR") one of the nation's leading independent mortgage originators, has hired John Samanns as Chief Information Officer.
Samanns is an experienced IT executive who combines strategic thinking, people management and deep technical skills to develop and implement business aligned technology solutions.
Samanns joins AFR after a distinguished 27 year career at Vanguard where he held a variety of senior IT Leadership roles. Samanns joined Vanguard in 1986 and rose through the technical and management ranks and was named a Principal of the company in 1995. At Vanguard, Samanns was responsible for planning, architecting and executing many of Vanguard's largest technology Infrastructure programs including Business Continuity, Data Center Infrastructure, and Telecommunications. His experience includes large scale, multi site domestic and international operations. Samanns will lead Strategic Technology programs focused on improving Internal and External IT infrastructure, systems and processes in the areas of Unified Communications, Mobility and Data Center Infrastructure.
Samanns earned a Bachelor of Science Degree in Civil Engineering Technology from Temple University, and was an Adjunct Professor at Temple University for two years thereafter.
Richard Dubnoff, Chairman and CEO of American Financial Resources said, "Technology is a critical component in the mortgage industry to adhere to compliance and enable efficiencies as we grow our organization. AFR is a complex company with multiple origination channels and the ability to offer all types of mortgages to our clients. We need to stay on the forefront of innovation and operations to ensure that our clients have an efficient and pleasant experience from AFR. John's experience and leadership will enable us to continue offering best-in-class services as our company continues to grow. We welcome John to the AFR family."
About American Financial Resources
Parsippany, NJ-based American Financial Resources is a leading wholesale, correspondent, and retail mortgage originator and servicer of residential mortgage loans. AFR has residential mortgage banking licenses in all 50 states plus HUD, FHA, Fannie Mae, Freddie Mac, VA, Guaranteed Rural Housing and Ginnie Mae authority to underwrite and service mortgage loans. The Company's wholesale/correspondent division serves a nationwide network of more than 1,000 wholesale/correspondent brokers making it one of the largest providers of these services in the country. AFR's retail division originates loans under its eLEND.com brand with a specific focus on simplifying the mortgage experience and empowering consumers to make informed decisions through education about the mortgage process.