Millennials Less Likely to Default on Mortgages than Any Other Age Group
October 21, 2014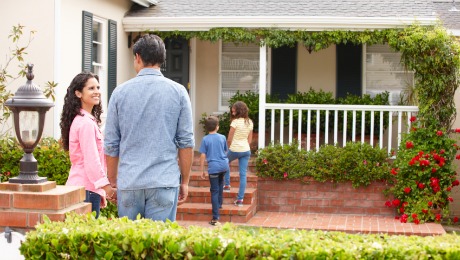 Have you ever wondered how the current group of young adults view home ownership? You may think that those born between 1979 and 1995 would shun the responsibilities and hassles of owning their own place. And why not? After all, they have witnessed some of the most significant changes and economic ups and downs that the nation's housing market has ever experienced. Known collectively as Generation Y, Millennials represent the next crop of American home buyers. Think that the majority of them would favor residing in a rented downtown loft, squatting somewhere in a reclaimed cabin or yurt, or perhaps just couch surfing from one locale to the next? Au contraire!
From January 18th through the 21st, 2013, one of the country's largest home building companies conducted a survey of U.S. renters between the ages of 18 and 34. The PulteGroup operates large residential construction firms in around 60 of the nation's major markets. Russell Research conducted their online survey, which polled 521 adult renters aged 18 to 34. The PulteGroup Home Index or PGHI, clocks in with a 95 percent confidence level and an error margin of plus or minus 4.3 percent, which factors in the probability of accuracy based on correctly polling the entire U.S. adult population. According to the survey designers, "Figures for gender, age and geography were weighted where necessary to match their actual proportions in the population."
The results demonstrated that this segment of the population has a "strong interest" in buying a home. Within the group of renters polled that earn $50,000 annually or more, 65 percent responded that over the course of 2012, their desire to buy a home significantly increased. Here's a look at a few of the specific questions that participants responded to:
Why a buy a home?
52% reported that they understand and appreciate the value of homeownership, especially the benefits of accruing equity.
12% noted that their motivation was the fact that they are weary of apartment life. The survey revealed that many in this group realize that home ownership allows them to be more in control of their finances, especially since rental rates have been increasing as a direct result of displaced home owners, thanks to the mortgage crisis.
One of the survey respondents, elaborated on this point. 25-year old Tiffany, is a PulteGroup customer, who recently chose to build a home of her own. She explained her decision this way, "Since graduating from Baylor University in 2009, I have been paying rent on an apartment. I was so frustrated with the rising cost of apartment rates, and when I talked with my parents about the benefits of home ownership, it just seemed like the right time to take advantage of the low mortgage rates and move in to a new home where I could personalize the space and not worry about unexpected repairs or renovation projects. To say that I'm anxious to invest in something that can contribute to my future is an understatement."
Will you be living in the home alone?
Although most of those surveyed were single at the time, 76% said they plan to live with a spouse or significant other when they buy their first home. 22% plan to share the space with friends, siblings, parents, or grandparents.
Which features are the most vital in a first home?
84% replied that having ample storage space for routine household items was a big plus.
76% revealed they would like a designated space for entertaining, such as watching movies, TV, and sports.
73% felt a home's entry areas were a factor in achieving maximum enjoyment from a residence. That applies to having large areas for receiving and entertaining guests, such as porches, decks, and patios.
63% cited that outdoor living space such as a deck or patio is a key feature.
36% said that being able to conduct business from their residence would be essential.
Are there particular floor plan considerations that are preferable?
69% responded that the single most important feature they will be considering is the overall floor plan. Fred Ehle, one of the PulteGroup's vice presidents, explained that, "With the recurrent desire to having frequent dinner parties and entertain around the TV, open space is a key consideration."
This group of young adults very likely represents one of the savviest populations of prospective home buyers. For much of their adult lives, so much has been in the news about the ups and downs of the housing market, mortgage rates, shrinking home inventories, and sky-high rent. They are undoubtedly embracing all of that knowledge and awareness and fully realize the benefits of home ownership!
Mortgage borrowers under the age of 30 have the lowest mortgage delinquency rate of any other age group, according to a newly released TransUnion mortgage report. However, the age group also makes up the smallest share of all mortgage accounts at 4.16 percent, TransUnion notes.
"It is encouraging to see younger borrowers perform well, since their generation was significantly impacted by the recession and their loans are among the newest," says Steve Chaouki, head of financial services for TransUnion.
Overall, the mortgage delinquency rate – the percentage of borrowers 60 days or more delinquent on their mortgages – fell for the 10th consecutive quarter to 3.46 percent in 2014's second quarter, TransUnion reports. The mortgage delinquency rate has fallen nearly 20 percent in the past year.
The 50–59 age group has the largest share of mortgage accounts, at 27.09 percent. The breakdown by ages as of the second quarter of this year showing mortgage delinquency of 60 days or more are:
Under 30: 2.34%
30-39: 3.91%
40-49: 4.43%
50-59: 3.46%
60+: 2.58%
"Mortgage delinquency rates continue to drop and we are seeing this decline across all age groups," Chaouki says. "Overall, the improvements in the mortgage delinquency rate can be attributed to a number of factors. These include the clearing of severely delinquent accounts through foreclosure as well as a lower rate of new delinquencies from post-recession vintages, which generally are of significantly higher credit quality and have experienced much better performance than mortgages originated before the recession. This dynamic is likely driving the low delinquencies among younger borrowers."
All 50 states, as well as the District of Columbia, posted declines in the mortgage delinquency rate in the past year. The major markets that saw some of the largest yearly drops in mortgage delinquency rates are:
San Francisco: -29.3%
Phoenix: -28.7%
Miami: -26.7%
Los Angeles: -24.1%
Chicago: -20.6%