Most Housing Markets Still Affordable for College Students with Student Loan Debt
October 29, 2014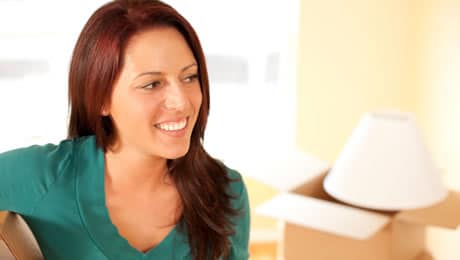 Scores of news stories about the long-term effects of student loan debt must have triggered the latest study conducted by the market analysts at RealtyTrac. The results were made public in September and the news was positive! According to the study's results, 96 percent of the housing markets in the U.S. are still affordable for new college grads, even for those with outstanding student loan debt.
The key to home ownership within this demographic is that the hopeful buyers earn the median household income. Recent figures show that the U.S. median household income is on the rise and hovering around $53,891. To conduct their analysis, RealtyTrac's team compared the following data state by state: the average amount of college loan debt, median home prices, and median household income. The study was applied to 494 counties across the nation that each had a minimum population of 100,000. According to the study, "In 475 counties (96 percent), recent graduates making the median income and having the average student loan debt for the state could afford to buy a median-priced home."
So, wondering how they measured the concept of "affordable?" If the prospective new homeowners would be investing a maximum 43 percent of their income on a monthly house payment, then it was deemed a reasonable financial venture. This formula included taxes and insurance and assumed that the effort required a 20 percent down payment and carried a 30-year fixed rate mortgage with an interest rate of 4.13 percent.
RealtyTrac's vice president, Daren Blomquist, was pleased to point out that the results contradict the "rampant speculation that student loan debt is holding back homeownership among recent graduates."
However, Blomquist did not gloss over the fact that ongoing college loan debt does create a hurdle for recent grads with school debt. He acknowledged that those individuals would need to earn more than their debt-free counterparts. In fact, Blomquist revealed they would need to earn 34 percent more, or almost nine thousand more a year, in order to afford a median priced home.
RealtyTrac's analysts also pinpointed the states where student debt is the biggest obstacle in preventing recent grads from purchasing homes. Those states are: MI, OH, PA, IA, and AL. The main issue in these states was not home prices, but the higher than average amount of student loan debt.
On the flipside, here's where this type of debt has the least impact: CA, NY, MA, VA and WY. As compared to the other in-debt group that would need to earn an average of 34 percent more in order to afford a home, in the above-mentioned states, the range of additional income is between just 12 and 19 percent.
See related post, "Illinois has Highest Number of Affordable Real Estate Markets."
If you are thinking, "Surely not all NY and CA markets are more affordable!" then you're right! Within those states, certain metro areas, such as Manhattan and San Francisco, were out of reach for recent college grads, debt or no debt.
Amazingly, it was discovered that among the 494 counties within the study, that college loan debt made only 7 unaffordable! They were: San Diego County, CA; Westchester, NY and five other CA counties: Sonoma, Monterey, San Luis Obispo, Yolo and Napa.
The RealtyTrac crew dug a little deeper and found that graduate students with outstanding loans to pay off have an even tougher time securing mortgage approval. Tighter guidelines since the recession are definitely impacting this group, who tend to be older and assumed to be in better financial shape than those fresh out of college. Another factor is that the loan amounts for graduate school are higher.
All in all, however, the news is good. When a home purchase is seen as something within reach, it also paves the way for recent college graduates to set their goals and work towards becoming financially fit.
Subscribe To Our Newsletter
Sign up with your email address to receive news and updates.