Home Prices are 3 Percent Undervalued According to Trulia
November 2, 2014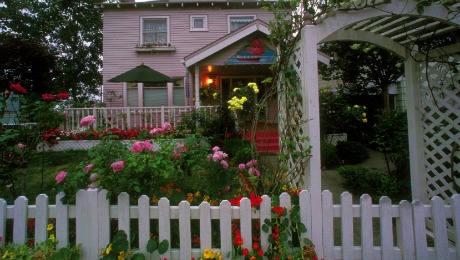 As a leading force in the analytics of the nation's housing market data, Trulia certainly has everyone's attention. That's why a recent revelation is especially newsworthy. In early October, on Trulia's Bubble Watch report, the firm's chief economist Jed Kolko, issued a statement declaring his view that for the third quarter of 2014, home prices in the U.S. were undervalued by 3 percent. He explained that this information comes when some are worried about dropping home prices and the feeling of others that home prices are rising. Trulia's Bubble Watch report uses data regarding historical prices, incomes, and rents to compare whether or not home prices are over or undervalued in relationship to their basic value. Their current data suggests that, "only 7 percent of the country's 100 largest metros are more than 10 percent overvalued
In order to explain how such a phenomenon can easily happen, Kolko gave the following examples: "In 2006 Q1, during the past decade's housing bubble, home prices soared to 34 percent, overvalued before dropping to 13 percent undervalued in 2012 Q1." He also noted that, in the second quarter of 2014, prices appeared 5 percent undervalued and one year ago in the third quarter of 2013, prices seemed to be 6 percent undervalued. In his statement, Kolko remarked that the housing market is more apt to approach a bubble scenario when home prices are overvalued-relative to fundamental factors such as rents, incomes, and historical pricing data. To clarify this example, Kolko elaborated, "Sharply rising prices aren't necessarily a sign of a bubble. By definition, a bubble develops when prices look high relative to fundamentals."
In analyzing the U.S. real estate market, Trulia uses its "Housing Barometer" which includes five components. They measure five separate factors that, aside from home prices, include delinquency and foreclosure rates, existing-home sales not including distressed sales, new construction starts and the employment rate for individuals between the ages of 25 to 34 years old.
In the latest Bubble Watch report, Kolko observed that three out of five of the Housing Barometer measures are close to normal ranges. However, the two factors that carry housing to the broader economy are still behind, so the job market and housing market aren't in a positive symbiotic relationship.
In terms of specific markets, the Bubble Watch analysts revealed that the most overvalued properties in the country are in California and Texas metro areas. Austin was named the most overvalued TX market at 19 percent over the mark, with Los Angeles, Orange County, San Francisco (overvalued by 87 percent) and Riverside-Bernardino bringing up the rear. Texas was given a pat on the back for remaining free of much of the woes brought on by the burst of 2008's housing bubble. Austin and Houston are more overvalued today than they were in 2006. Many Texas housing markets have been experiencing double digit price increases.
The most undervalued regions are the Midwest and New England. Dayton and Cleveland were cited as the most undervalued on the list. However, a few previously undervalued markets came off the list with healthy price gains, namely: Las Vegas and the Florida metros of Lakeland-Winter Haven and Palm Bay-Melbourne. It was also mentioned that Detroit leads the way in escaping the undervalued label with markets in New England, such as New Haven, CT and Worcester, MA still falling short.
Kolko concluded his interpretation of the report by saying that a failure to revert to bubble conditions is not the issue. He said that Trulia's latest Housing Barometer findings show that the lingering problems associated with slow new construction starts and fewer employment opportunities for young adults are what is really hampering this recovery. He added that home prices are reaching a more sustainable pace and getting closer to normal.
You might also like:
The Top 10 Things That Sink Your Home's Value
What's In a Mortgage Payment
Subscribe To Our Newsletter
Sign up with your email address to receive news and updates.