Economic Improvements Could Boost Housing Demand in the U.S
November 8, 2014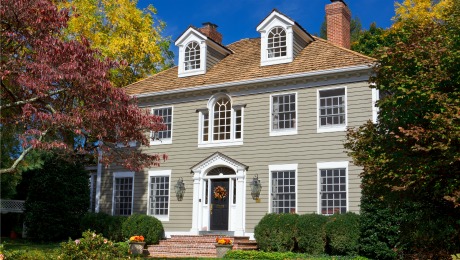 It is a given that when job and income growth are sluggish, the housing market suffers. As the nation rebounds, economists and real estate analysts are continuing to look for positive signs that the U.S. housing industry is making its way back on top. Recent findings in regard to income growth have many housing industry pros anticipating a much-needed increase in the demand for housing.
Agencies like the National Association of Home Builders (NAHB) are anxiously eyeing new information on income growth. Even though information from the U.S. Census Bureau shows that income levels are still lower for those under the age of 65 than they were seven years ago, Americans under the age of 35 are seeing income gains. Robert Dietz, who is an NAHB economist, recently explained this development on the agency's blog, "Home Builder's Eye on Housing." Dietz said that, "For individuals in the key household formation period of age 25 to 34, a 0.87 percent decline in median income in 2012 reversed to a 1.1 percent increase in 2013. If these improvements continue, it will be good news for housing demand going forward."
An October article in Kiplinger confirms that the economy is gaining steam. According to the Bureau of Economic Analysis, the nation's economy is expected to continue growing at a rate of 3.0 percent through the end of the fourth quarter and on into 2015. Sustained growth is expected over the next few months especially since disposable income was up by 4.2 percent from December 2013 through August 2014. The BEA revealed also that hiring is up and unemployment claims have been on the decrease since May 2014.
Patrick Simmons, who is the director of strategic planning and a research economist with Fannie Mae, reflected that home sales are likely to improve. He observed that young adults are encountering more available jobs and thereby creating better financial situations for themselves. Simmons says that since the unemployment rate for those between the ages of 25 and 34 more than doubled between 2007 and 2010, the group's median household income fell by almost 10 percent. Thousands of young Americans moved back in with their parents and any plans of buying a home were put on hold.
Now as the economic picture has become brighter, young adults who choose to take the plunge into home ownership are faring much better than they would have in the past. Continuing low mortgage rates and the availability of affordable homes are huge contributing factors. Simmons reports that, "In 2013, fewer than one in four young home owners spent more than 30 percent of household income on housing expenses. That rate is 13 percentage points below the 2007 peak as well as significantly lower than in 2000, prior to the mortgage credit bubble."
To appreciate why this is such important news, consider the snowball effect that a home purchase has on such a large portion of the economy. In addition to work for real estate, mortgage professionals, and home builders, a thriving housing market means more employment opportunities for architects, landscapers, plumbers, electricians, designers, and scores of subcontractors like masons, painters, and finish carpenters. It becomes easy to understand the domino effect that all of these components have on each other.
Next, reflect upon everything that is needed when one owns a home. Within a given local economy, just a few home sales can dramatically impact retail sales plus the demand for services, such as landscaping, remodeling, plumbing, and so on. On the flip side, when real estate sales and new construction are slow, the economic picture is gloomy. The demand for housing impacts a variety of factors, such as the unemployment rate, home values, individual equity, and consumer spending. That's why news about demand being on the rise is good news!
Subscribe To Our Newsletter
Sign up with your email address to receive news and updates.