Tips for Paying Off Student Loan Debt
November 14, 2014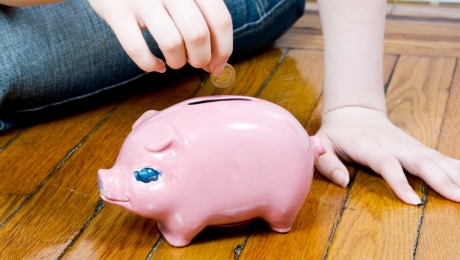 A 2013 study conducted by the investment firm Fidelity, revealed that 70 percent of last year's college graduates collected their diplomas along with an average student loan debt of $35,200. This average total accounted for federal, state, and private loans, plus funds borrowed from family members and credit card debt. Paying back that kind of money is certainly daunting for young adults who are just starting out. Rather than stressing over it, ignoring it, accruing even more debt through penalties and interest charges, plus ruining the all-important credit score, it pays to have a plan!
Here are a few simple, yet effective strategies for becoming free of student loan debt and more financially fit for the future.
Become familiar with every aspect of what is expected of you.
Back when you applied for college loans, you were very likely 18 or maybe even 17 years old. No doubt your parents had a hand in guiding you through the process. After graduation, as a full-fledged adult, the responsibility will be seriously all yours! Review the terms and payment plan options and never, ever miss a payment.
Pay off fluctuating private loans first.
These are the wild cards of the equation and although often their rates are lower than those of federally backed loans, they are still subject to uptick. It is conceivable that in an improving economy, the rates could rise by as much as 5 or 6 percent. If at all possible, try to pay twice as much as what's required to get rid of this piece of the puzzle sooner. While doing this, pay just the minimum amounts on the others so the unpredictable debt will be eliminated first.
Figure out which federal student loan repayment program is right for you.
Because 85 percent of all outstanding student loans are issued through the firms, Stafford, Perkins, PLUS, and Direct Consolidation, they share similar repayment options. A typical plan requires a minimum $50 monthly payment for up to 10 years. Another option takes a doable percentage of your income as determined by the federal government and forgives the balance after a 25-year period. There is a tendency for those in debt to opt for the plan that has the smallest monthly payment. Doing so causes them to pay thousands more in interest. To carefully weigh which choice is best, it is suggested that college grads in this situation review the plans and evaluate their situation through this website: https://studentaid.ed.gov
Ask if your employer offers a compensation package.
Surprise! Your new employer may be so thrilled to have a fresh college grad on the team that a big chunk is taken out of your student loan debt. It usually works like this: the new employee accepts a lower than average salary in exchange for a one-time payment towards their student loan total from the employer. If this sounds appealing, be sure to bring it up and perhaps offer to stay with the company for an extended period such as 5 years, in exchange for the hand up.
Consolidate your debt.
It's stressful and confusing to have a parade of bills from different accounts flooding your mailbox each month. "Did I pay that one or not?…I think so." Less is more, even in this case, so consolidate your student loan accounts into one. Keep in mind that federal student loans all have fixed interest rates and variable private loans are not eligible for consolidation. Learn more here: http://www.loanconsolidation.ed.gov/
Consider automatic deductions.
If you have a steady monthly income, go ahead and sign up for automatic drafts from your checking account for your student loans. The government along with a few private lenders charges a bit less on interest for those using the automatic draft format. Doing so could reduce your repayment period by as much as 12 months.
Go all out to pay off the loans more quickly.
Cut corners by changing the way you spend. For example, cook at home, shop second hand shops, and use the public library for entertainment such as DVDs and CDs. Take staycations, cancel the gym membership and work out on your own…get the picture? Paying off student loans sooner reaps big financial rewards by saving on interest. Here is an excerpt from the magazine Real Simple, which illustrates this point very well:
"If you have a $30,000 loan with a 4.5% interest rate that you pay off over 20 years, you'll pay $15,550 in interest. But if you pay it off in only 10 years, you'll save $8,240. If you pay it off in five years, you'll save $11,993. That's enough money to buy a new car. Or, depending on where you live, a full year or two of rent."
Enrich your life experiences by volunteering.
And guess what? Two of the oldest programs around, the Peace Corps and AmeriCorps both show their appreciation to long-term volunteers by awarding funds to be applied toward student loans after so many months of service. Read more about that very interesting prospect here: http://www.peacecorps.gov/media/forpress/press/2442/
Subscribe To Our Newsletter
Sign up with your email address to receive news and updates.